There is something incredibly romantic about medieval stately mansions cresting picturesque European hills. They were witnesses of driving and mysterious ages, of brave knights, beautiful ladies and bloody battles. We will show you 15 magnificent castles that still exist and remain uncorrupted.
Everything on our planet spins together with the earth that is why we don't notice its rotation. But if the planet stopped, the consequences would be disastrous!
Modern architecture does boggle one's mind by its unusual design, broken lines, arrises and a lot of glass. Just look at these most impressive constructions of 2015 showcased at World Architecture Festival in Singapore!
Geert Weggen seems to be a true fan of both squirrels and music. He made friends with these amiable creatures coming to his garden and built an outside studio to take amazing pictures of them. This photo session of squirrels playing small musical instruments is just splendid!
If you are in search of unusual places to visit, this underground cave in Laos is certainly a perfect choice being one of the most curious and out-of-ordinary natural attractions in the world!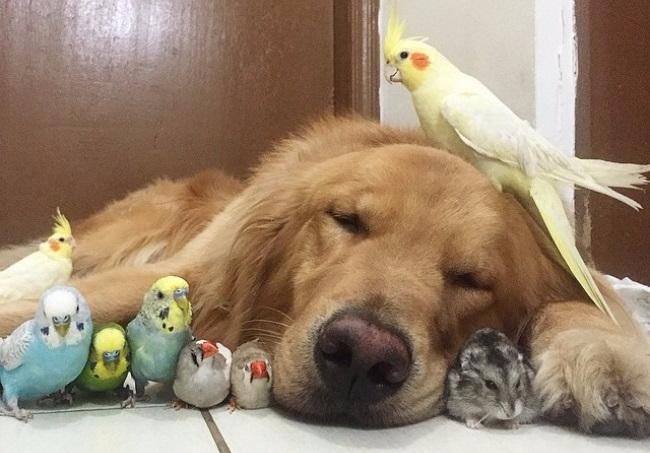 This Golden Retriever's name is Bob and he is possibly one of the friendliest and kindest dogs on the planet! Look at the pics and you will see why.
Have you known that NASA has a very interesting tradition of creating cool posters after each expedition to the ISS? They all are made in the style of movie posters and look really impressive. We will show you the best of them!
The most detailed image of our galaxy has been released recently. The map called ATLASGAL was completed by collecting data from the Southern Hemisphere of Earth. The result is a stunning and amazing view of the Milky Way!
International Polar Bear Day is celebrated on the 27th of February! 10 curious facts about polar bears will tell you a lot about these adorable animals.
Slovenian Alpine Shelter Skuta was designed by Harvard University students and Slovenian studio OFIS. To erect the cabin, the elements of the structure had to be transported by a helicopter and then assembled right on Skuta Mountain.