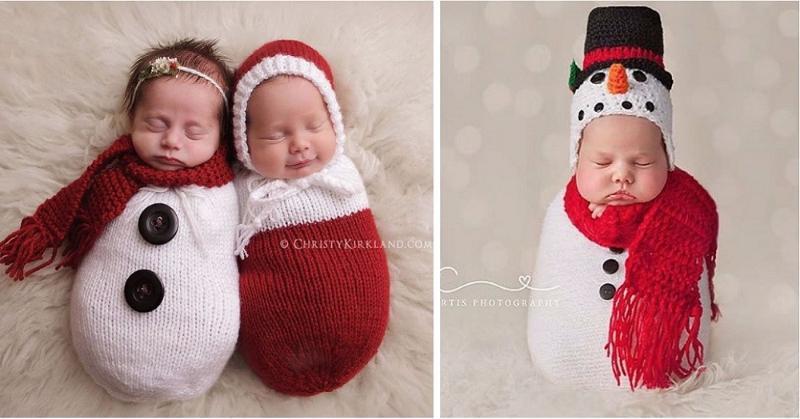 We know how to fill your heart with cheer. Yes, it's sad that Christmas is gone, but you still can gather with loved ones. Especially, if you have a new addition to the family. Such priceless moments are always something to celebrate.
How do you feel when somebody is watching you? Probably, not comfortable... However, these animals do not look scary - they are just adorable. Sometimes it seems that they are as smart as human beings are. Even though some of them are clearly outraged by your presence...
We live in a macro world and don't have the slightest idea that there's another universe just near us - the microscopic universe. It is amazing and terrifying at the same time, but worth to see anyway.
All dictionaries define a mother as a female parent, but, obviously, a mother is more than just a parent. Most of us hardly stop thinking of how mothers feel. We got used to their unconditional love. We hope today we will remind you of something important.
You are really lucky if you live in the northern hemisphere and have a chance to enjoy snow in winter. We have prepared a set of wonderful photos which prove that winter is the most magical time of the year!
Christmas time has come! We all love this holiday, however, few of us know its history well enough. Christmas is a time of giving and receiving presents, so today we want to share some interesting facts about Christmas' origin with you.
Christmas is getting closer and closer :) Have you already decorated your house with fairy lights? Well, if you are a kind of lazy bones, we have some wonderful ideas for you to decorate your house in a cozy, yet creative way.
"Star Wars" is already a legend. It is a series of films that have pushed the limits of what special effects could achieve.Nobody had ever guessed that these movies would become such a success. Today, they are called iconic. George Lucas intentionally cast people with limited experience. Here are the top 10 actors who got their start a long time ago in a galaxy far far away. That's how they look today.
Are you fond of traditional Christmas trees? This year, real trees are out of fashion. Do not worry though, there are plenty of creative tree ideas for you. We are sure that these ideas will save your time and money. Moreover, an unusual Christmas tree gives you a unique way to celebrate this amazing holiday.
Primorsky Safari Park in Russia is a part of the national program on breeding Siberian tigers in captivity. Every week tigers should receive live food. Amur the tiger has hunted and eaten dozens of live goats and rabbits, but strangely enough, he didn't touch one goat and now they are almost inseparable!