This Japan's village located in the valleys of Shikoku is a home to 37 people and about 350 dolls! We bet this is one of the most unusual places you have ever seen!
YES! At last we are able to understand that the Sith Lord is just a normal guy with everyday life problems that have to be solved. Let's find out how he does it!
Well, if you are fond of fast food, we have bad news for you. So you'd better ask yourself twice before you watch an in-depth video that meticulously charts the disgusting procedure of hot dog making. We have already sworn off fast food for life!
Ordinary streets are boring and sometimes even untidy. However, THESE streets are special. Mother Nature shaded them by trees and flowers, thus making them picturesque and ever beautiful. Watch & enjoy!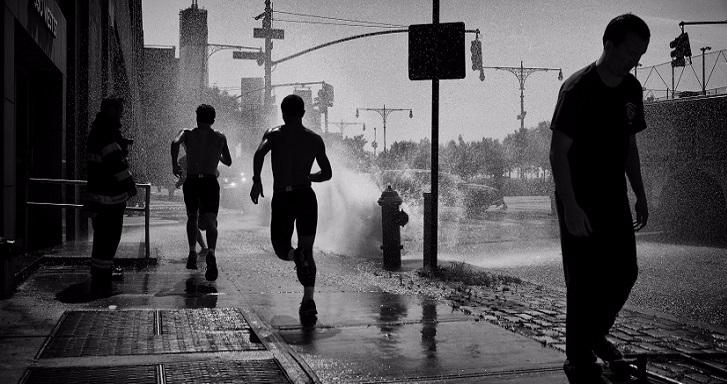 Phil Penman, a 38-year-old British photographer, takes pictures of New York. His aim is not to show the famous sights of the city, but to render the spirit of "The Big Apple". We think he has reached his aim! And what is your opinion?
Have you ever heard about Miguel Chevalier? He is one of the best known digital projection artists. This time, he turned the 16th-century King's College Chapel into a backdrop for his amazing light show. The chapel was filled with the hypnotizing starlight!
We love cats and we are pretty sure that every cat is adorable. Cats are unique and beautiful. They are smart, though sometimes they can be annoying - they can even graze you. Yet, we believe it's possible to at least try and classify them. Can you find your cat among these 12?
Many people like books, but there are some who even fall asleep holding a book. For such people Japanese designers created a unique "Book and Bed" hotel that opened its doors to guests on the 5th of November, 2015.
Everybody knows this beautiful and soulful song which has already become an international hit. But have you seen it coupled with the raw and expressive dance piece? Ukrainian ballet dancer Sergei Polunin makes the song even better - with the new layer of powerful emotion.
Canon carried out an interesting experiment, when six photographers were asked to take pictures of one and the same man. The results were rather surprising.