Have you ever seen sculptures made of wires? This artist is absolutely sure that this material is the best one to represent the beauty of a human body. You need to see these masterpieces!
Have you ever seen smart pigeons? These ones will definitely prove you that birds can be not only intelligent but also resourceful. Watch how far they can go in the race of reaching their aim!
Have you heard about Daniel Kordan? He is an outstanding photographer from Russia who travels all around the world and takes stunning pictures of our nature. You need to see his works!
#inspiration #photography #Nature
There are so many talented people in the world! This Ukrainian artist and jewelry designer is for sure one of them. Look what she creates using just polymer clay, various minerals and a bit of fantasy.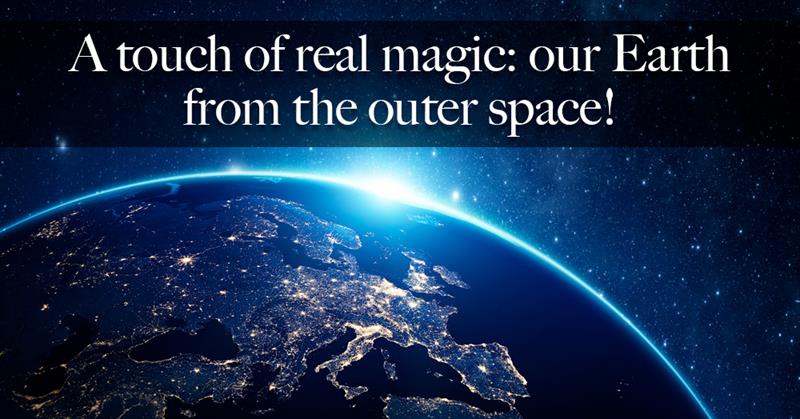 Our Universe is magnificent and attractive. No doubt, each of you at least once dreamed of flying to the Moon or looking at the Earth and the other planets from the outer space. Luckily for us now not only cosmonauts have this opportunity.
Our nature is full of marvels. Nicobar pigeon must be one of the most outstanding natural miracles. If you haven't seen this fabulous creature yet, than it's high time to do it now with QuizzClub.
What can be better than playing chess in the park with a good opponent? Only doing it with a person who is as intelligent as you. This man knows everything about it. Watch and enjoy!
We bet you have never seen anything of that kind! This is not a ring – this is a real pleasure for your eyes, but a picture is worth a thousand words.
Do you like dragons? We bet not as much as this Russian artist does. She paints these mystical creatures on stones and they come to life. You'd better see it!

What would you choose: your father and grandfather's ways or your own one? The main character of this cartoon has to make an important choice. What will he do? Watch and you'll find out!