10 real-life historical sites that inspired Disney's animators!
Do you really think that the beautiful worlds of Disney are just works of splendid imagination? Well, we think that even dreamers are inspired by something beautiful. Compare some of Disney's iconic locations with their real-life counterparts - they will make you believe in magic too!
---
So, let's check whether the link is obvious enough!
Beauty and the Beast – Alsace, France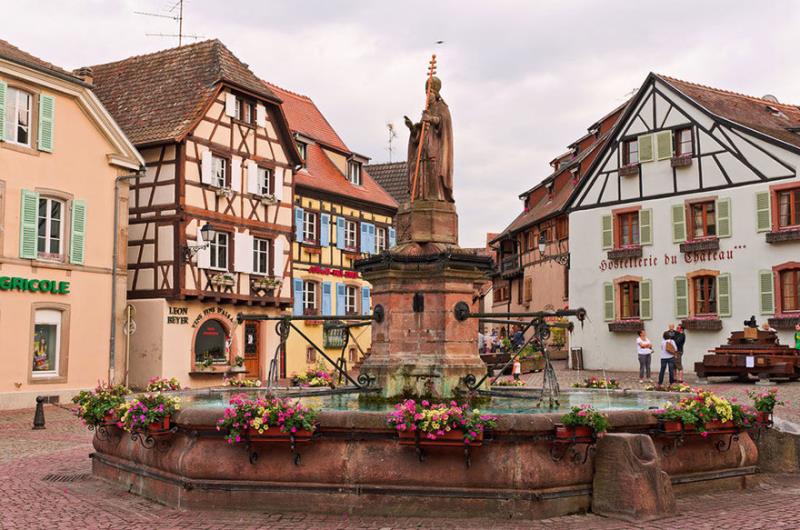 Beauty and the Beast – Cateau De Chambord, France
Chateau De Chambord was built in 1547 as a "hunting lodge." Does it look like a palace? Hmm...
Sleeping Beauty – Neuschwanstein Castle, Germany
This castle is said to be the most beautiful one in the world. It was built by Ludwig II of Bavaria in 1892 as a tribute to his favorite composer.
Mulan – Forbidden City, China
The Forbidden City is now open to tourists, though onсe it was home to the emperors. It was referred to as "Forbidden" because no one could enter or leave the palace without emperor's permission.
Frozen – St. Olaf's Church, Norway


Snow White – Segovia Castle, Spain
The castle was inspired by that real one found in Spain.It was used by Spanish monarchs for hundreds of years until it was badly damaged by fire in 1862.
Tangled – Mont Saint-Michel, France
The unique island is periodically cut off from the mainland by waters, yet it is one of the most popular tourist attractions in France.
Aladdin – Taj Mahal, India
Agraba was inspired by the Taj Mahal! It is thought to be a palace but Taj Mahal is actually a tomb for the favourite wife of the fifth Emperor of India (Shah Jahan).
The Little Mermaid – Chateau De Chillon, Switzerland
The history of the castle dates back to the Roman empire, when it was used to guard a road through the Alps. Don't you think that its position directly on the shores of the magnificent lake makes it the perfect fairytale setting?
Brave – King John's Castle, Ireland
The site dates back to 922, the 13th-century castle was built only in 1200. It is one of the best preserved Norman castles in Europe, thus, being a popular tourist attraction.

#Geography #History #Movies & TV #art
Your opinion matters
Interesting Facts