12 astonishing works by street artists that amazed people in 2015
Street artists from all over the world keep fascinating people by their paintings and sculptures. Their imagination seems inexhaustible and their style is unique and bright. We have prepared a shortlist of 12 best creations that have impressed people in different countries this year.
---
As a rule, street art works are addressed to everybody: to inhabitants of the city and even to the whole world! They are often ambiguous, provocative and reflect social conflicts or problems. Sometimes they emphasize the beauty of stone jungles or change the view considerably. All of them emerge spontaneously and attract attention of thousands of eyes. And finally, some works are real art masterpieces with a certain message.
Now let's wander the streets of different cities and enjoy the brightest works!
And remember to share your comments below!
New York, the USA. Author - Jorit AGOch
Bali, Indonesia. Author - WD
Malta. Author - Leon Keer
Berlin, Germany. Author - Wes 21
Hongkong, China. Author - Fin Dac
Kalamata, Greece. Unknown author
Lisbon, Portugal. Author - Bordalo II
Hawaii, the USA. Author - Hula
Karlsruhe, Germany. Author - Dome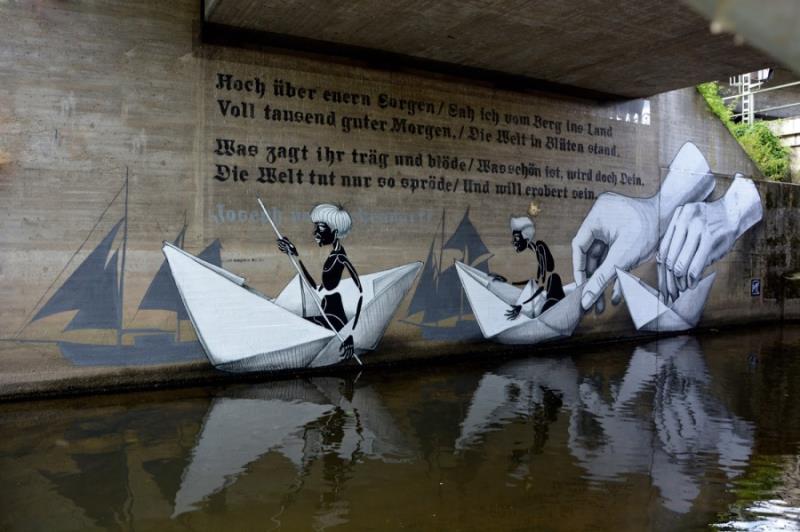 Salerno, Italy. Author - Ella&Pitr
Milan, Italy. Author - Millo
Oz, France. Author - Vinie Graffiti
Your opinion matters
Interesting Facts