12 legendary facts about Muhammad Ali, one of the greatest sportsmen in history!
On the 3d of June, 2016 the world lost a legendary boxer and man, whose name is familiar to almost all people on the planet. He was 74 years old and the last 30 years struggled against a severe disease. Let's honor the memory of this great man and recollect the most remarkable facts of his life.
---
#1
Muhammad Ali (born Cassius Marcellus Clay) is one of the most popular heavyweights on the planet. He was titled "Sportsman of the Century" by Sports Illustrated and "Sports Personality of the Century" by the BBC. His name is even more well-known than names of many political and historic figures.
#2
Cassius went in for boxing at the age of twelve. The boy was stolen a new bicycle which he bought with his own money. Не wanted to find the thieves and beat them, but the policeman Joe Martin advised Cassius to learn to fight first and invited the future sports star to a boxing training center.
#3
After six weeks of training, the young sportsmen won his first fight over a white boy Ronny O'Keefe, though Cassius was younger and weighed less. This event may be called a beginning of the great boxer's career.
#4
By the time Cassius graduated from high school in Louisville, Kentucky, he had already won 100 fights and had only 8 losses as an amateur boxer. He got six Kentucky Golden Gloves titles,
two national Golden Gloves titles and an Amateur Athletic Union title.
#5
In 1960, the boxer took part in the Summer Olympics in Rome. Interestingly, Cassius was extremely afraid of flights and was even ready to refuse to participate in the games lest he shouldn't fly. However, his supervisor managed to persuade him. As the story goes, Cassius bought a parachute and spent the whole flight with it on his back. As a result, he won a light heavyweight gold medal.
#6
It is well-known that Muhammad Ali was supersensitive to any racial discrimination. When he was a little child he often cried at night because he didn't understand why black people are treated so badly. Here is one of the brightest examples from his life. After the Olympics, Cassius was so proud that wore his golden medal everywhere and even slept with it. Once he decided to dine in a restaurant, but was refused service since the restaurant was only for the white. Cassius got so angry that threw his medal in the Ohio River.
#7
In 1996, during Summer Olympics in Atlanta, the president of IOC Juan Antonio Samaranch presented Muhammad Ali with a golden medal instead of the lost one as a sign of great respect.
#8
Soon after the famous victory over Sonny Liston, when Cassius gained the title of the world heavyweight champion in 1964, the boxer converted to Islam and changed his name to Muhammad Ali. He said that his original name was a slave's name and he didn't want to be a slave anymore.
#9
At the top of his career, Muhammad refused to serve in the US army and publicly denounced the Vietnam War. He said, he didn't understand why America fought against people of the far away country who hadn't done any harm to the US people. As a result, he was arrested, stripped of his boxing title and didn't fight for about four next years. Ali appealed to the Supreme Court and in 1971 his conviction was finally overturned.
#10
Ali was on the cover of the Sports Illustrated magazine for 37 times which is only a little bit less than Michael Jordan.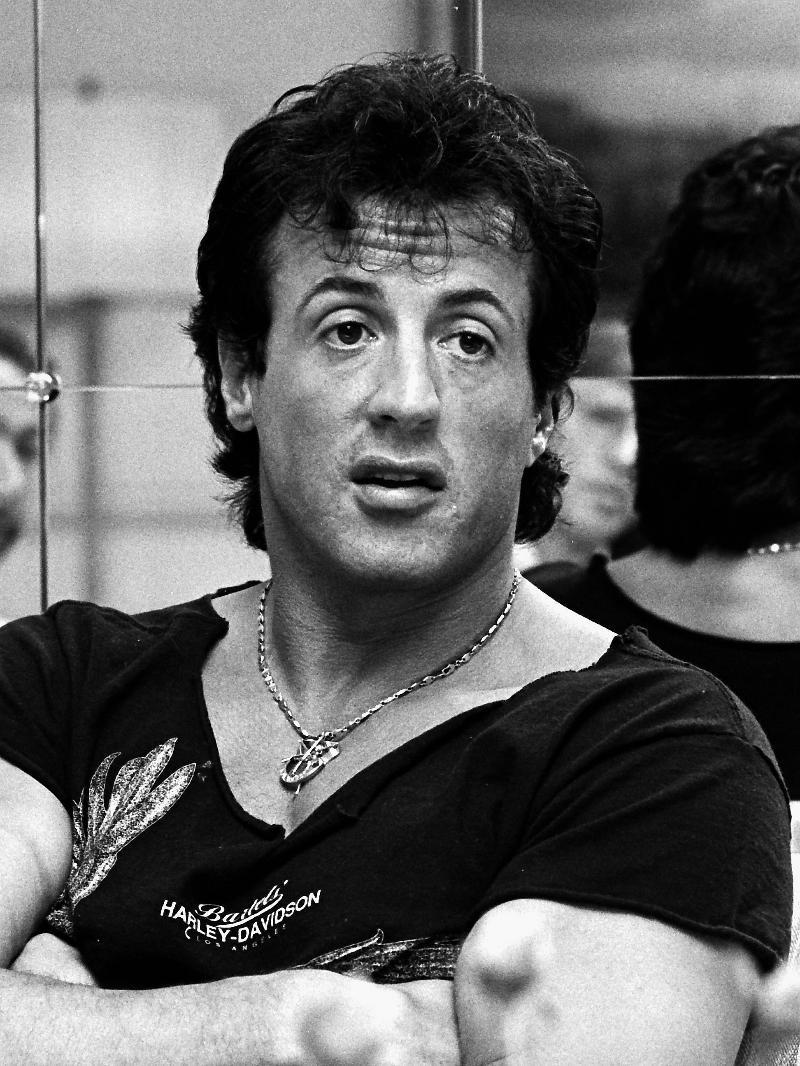 #11
Sylvester Stallone was among the spectators during Ali's fight against Chuck Wepner. Stallone was so amazed and inspired by Ali's boxing, that wrote a scenario for his famous "Rocky Balboa" movie.
#12
Muhammad Ali was married four times and had 2 sons and 7 daughters. One of his daughters Laila Ali followed in the footsteps of her father and also became a boxer. She has the title of the world super middleweight with 24 wins and no losses.
Learn more with QuizzClub:
Have you ever seen any of Ali's fights? Tell us in the comments!
#History #Society #Personality
Your opinion matters
Interesting Facts