15 photos of real car accidents that look like shots from thriller movies!
Our life is so unpredictable and diverse that even the most talented script-writers cannot compare with it. These funny pictures of car accidents prove it. They may seem very unrealistic, but we guarantee they were not photoshopped!
---
These unbelievable pictures only emphasize the absurdity of our world. See them all, have a good laugh and remember to fasten your seat belt while driving!
1. This man probably decided to go shopping right in his car:
2. The day was hot and the driver was thirsty:
3. High time to get slimmer!
4. Two-level parking lot:
5. It seems that the driver was going to shorten his way by driving through the Underground:
6. Perhaps it's a flying car because it couldn't get there any other way!
7. This is obviously Santa's gift, it just didn't fit in the chimney!
8. Ordinary roads are too narrow for a huge limousine like that:
9. This tractor felt lonely and decided to visit its masters:
10. The smiling blond is surely the unfortunate driver of the car:
11. A friend in need is a friend indeed:
12. Don't even ask us how it's possible. We don't have the slightest idea!
13. These electric lines saved the driver's life:
14. "Darling, when I asked you to shorten the route, I meant something different!"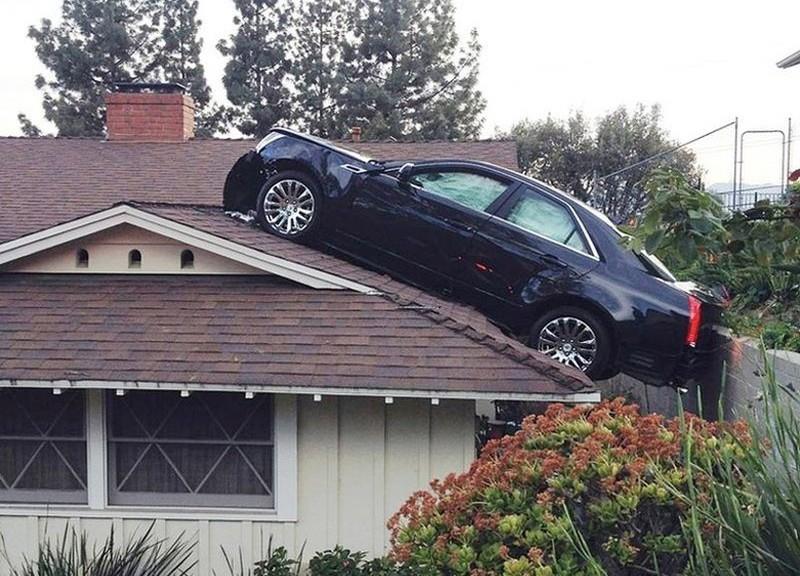 15. Caution! Quick concrete!
And have YOU seen something like this with your own eyes? You are welcome to share your experience in the comments below!
Your opinion matters
Interesting Facts