A video by amateur astronomers: Jupiter gets hit by a celestial object
Two amateur astronomers at once got more than they expected, observing Jupiter through telescopes on the 17th of March, 2016.
---
This gas giant gets hit quite often! The astronomers of Earth have witnessed at least four such cases in the 21st century. Actually, asteroids and comets' visits to the planet are even more frequent: it happens at least one time a year; but it's not possible to see it from Earth when it happens on the far side of Jupiter, or if the giant is in a too close position to the Sun.
Gerrit Kernbauer, an Austrian astronomer, was capturing Jupiter with his 20 cm telescope to create an HD image of the planet. Suddenly, at 00:18 UTC he witnessed a small celestial body hitting the atmosphere of the planet. The flash was very short and could have been anything besides the actual impact on the planet: a reflection inside the lens or just a noise. Just watch it and change the speed if needed: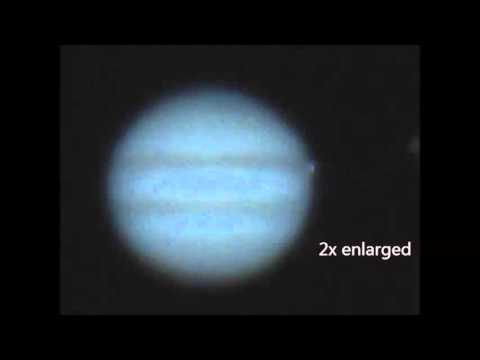 But Gerrit seems to have hit the jackpot that day! No wonder he made his unexpected discovery on St. Patrick's Day: the confirmation of the impact came right from Ireland. Another amateur astronomer, John McKeon from Dublin, was looking at Jupiter through his 28 cm telescope. And he captured the impact as well:
Nobody knows what this celestial body was: it could be either an asteroid or a comet. What is known is that it was tens of meters wide: not a very large one. Anyway, due to the strong gravitation of Jupiter, the speed of the object and the power of explosion must have been very impressive.
Learn more with QuizzClub:
It's great that not only professionals can watch the outer space nowadays, isn't it? Are you interested in space? Would you like to capture such an event with a telescope? We are waiting for your comments!
Your opinion matters
Interesting Facts