Discover Chocolate Hills – a fascinating attraction on the island of Bohol!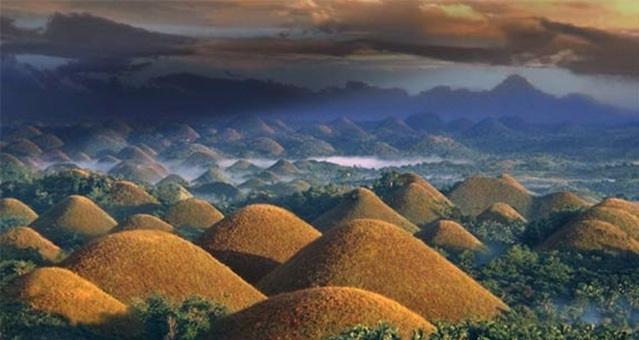 Chocolate Hills located in the Bohol province of the Philippines are a natural wonder that marvels thousands of tourists from around the world!
---
This unique geological formation consists of 1,268 conic hills ranging in height from 40 to 120 meters. Looking like gigantic haystacks left by some mythical farmer, the hills are covered with soft emerald grass until the end of a dry season when grass fades and becomes brownish in color like cocoa or milk chocolate.
The origin of the formation causes a lot of disputes among scientists. And of course, there are numerous legends about its appearance that aborigines keep passing from generation to generation.
More beautiful stuff on QuizzClub:
Don't the hills look like delicious truffles? Have you ever been to Bohol? Tell us in the comments!
Your opinion matters
Interesting Facts