Extremely non-photogenic pets will definitely make your day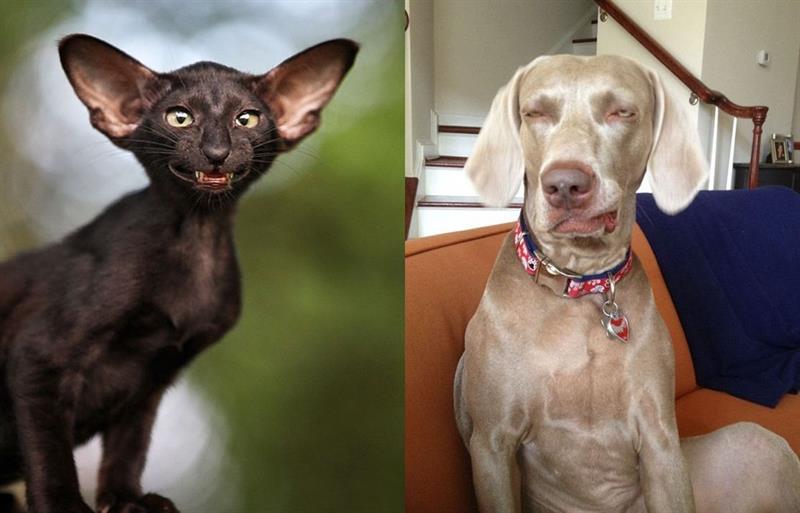 Do animals always look so adorable in pics? QuizzClub.com gathered pictures of non-photogenic pets for you. They will definitely make you laugh!
---
It turns out that not only people but also representatives of the animal world can look ridiculous in photos. And if you are used to admiring successful shots of animals, take a look at the collection of these photographs. Ridiculous poses and funny muzzles of these animals will make you cry with laughter.
#1 At least he tried
#2 Your look when you ask for treats
#3 What's wrong with this cat?
#4 This dog is completely relaxed
#5 There is always someone who ruins the picture!
#6 When you really like sprinklers
#7 He seems surprised!
#8 Pretty dog
#9 Funny photo of two friends
#10 A cat-bat
#11 Evil The Cat
#12 This dog is so photogenic!
#13 Family photo
#14 Cat yawns are always photogenic
#15 I guess, this dog likes to be a wizard
---
Do you have pets? Which of these pictures do you like the most? Vote for your favorite one and share pics of your pets in the comments below!

More awesome stuff on QuizzClub.com:
SHARE if you laughed or grinned!
Your opinion matters
Interesting Facts