Incredible pictures painted on such unusual canvases will definitely amaze you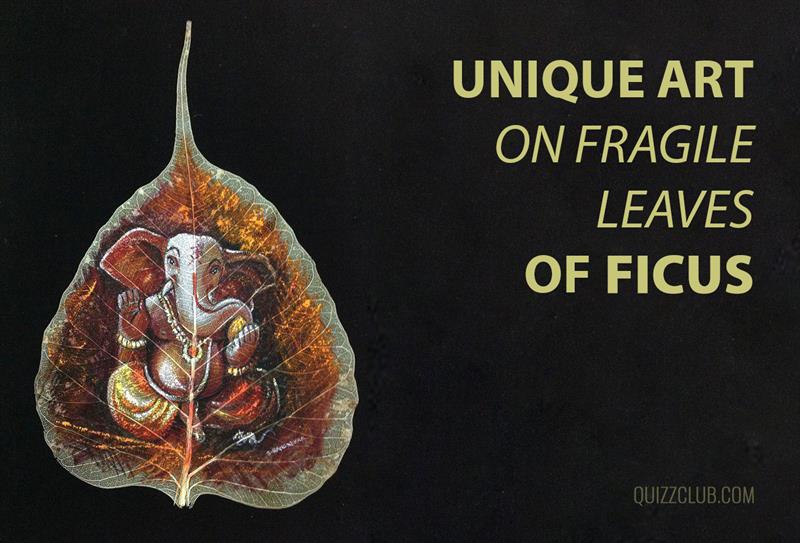 There are so many talented artists in the world! This one is undoubtedly one of them. To be unique in this sphere and create these incredible pictures he uses very unusual canvases...
---
Sandesh Rangnekar is an artist from India who creates outstanding pictures on fragile leaves of Ficus. Such kind of art really amazes, as the artist pays great attention to the details of his pictures. That's why they look so realistic.
Besides, it takes a great amount of time and effort to create a masterpiece. First of all, an artist prepares a canvas. He puts a leaf into water for 40 days. After it he takes upper skin off the leaf. Now it's time to paint. the whole process of it takes about 2 days. Having finished the process of painting, he needs to cover his work with special liquid to prevent the colors from becoming lighter. Moreover, the work should be kept in special conditions to please everyone's eyes longer.

As you see, creating these works of art is really tiresome, but the game for sure is worth the candle. You need to see these pictures!
#1
#2
#3
#4
#5
#6
#7
#8
#9
#10
---
This is how the artist creates his masterpieces
---
Do you like these works of art? Which one is your favorite? Share your opinion in the comments below.

More inspiring and awesome stuff on QuizzClub.com:
SHARE this with someone who likes art as we do!
Your opinion matters
Interesting Facts