Natural surrealistic landscapes that will boggle your mind
Our nature is the best artist. It seems that its imagination is really inexhaustible. Some landscapes look as if they were created by an invisible yet talented surrealist. Don't you believe us? Then look at the following photos from around the world!
---
Zhangye Danxia Geopark, Rainbow Mountains, China.
This landscape was formed by the erosion of red sandstone, forming isolated peaks and steep stratified outcrops. Its special geological structure, combined with long-term desert conditions, freeze-thaw peeling, and wind and water erosion gave rise to its present appearance.
Whiteheaven Beach, Whitsunday Island, Australia.
The beach is famous for its white sand. It is so white and clean that NASA used it for creating of special telescope lenses. The length of the beach is about 7 km.
Cappadocia, Turkey.
Cappadocia is an area in Central Anatolia in Turkey best known for its unique moon-like landscape, underground cities, cave churches and houses carved in the rocks.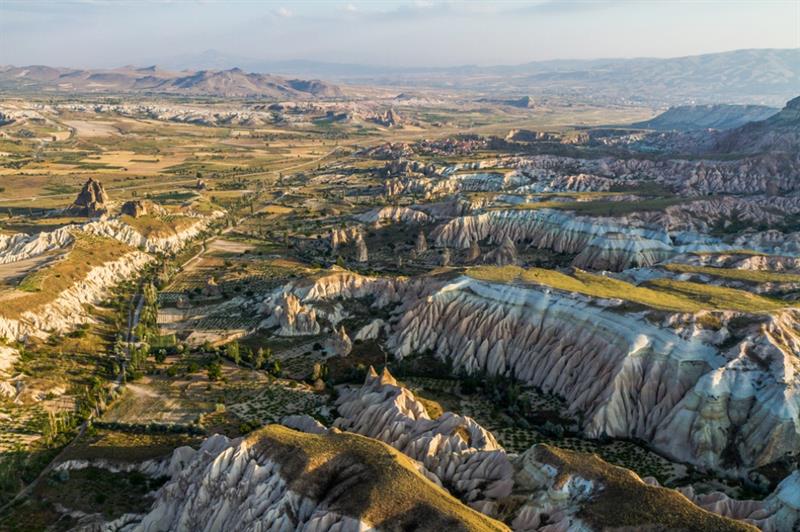 Bamboo Forest, Kyoto, Japan.
Bamboo stems reach here the height of 30 meters! Wind passing through the forest creates a kind of vibration, so there is always a kind of roaring in the area.

The Great Blue Hole, located near Ambergris Caye, Belize.
The hole is almost of ideal round shape. The maximum depth of it reaches 125 meters. Originally the Blue Hole was a limestone cave, but around 10,000 years ago the cave was flooded and its roof collapsed, thus forming this unique hole.
Marble Caves, Patagonia, Chile.
This intricate system of water-filled caverns is set in the General Carrera Lake. The locals call it the Marble Cathedral for its grandeur and incredible beauty.
Antelope Canyon, Arizona, the USA.
The canyon got its name due to the color of the walls that resemble an antelope's skin. It is located on Navajo land east of Page. Antelope Canyon was formed by erosion of sandstone, primarily due to flash flooding and secondarily due to other sub-aerial processes.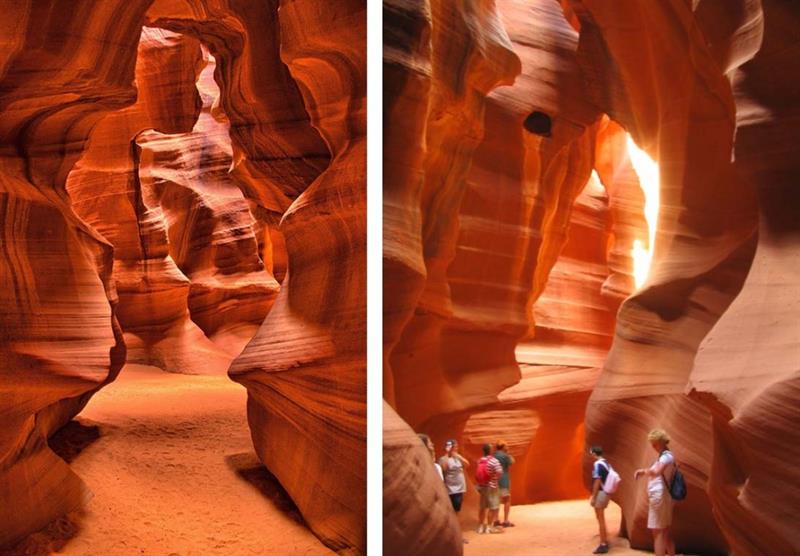 Fingal's Cave, the Isle of Staffa, Scotland.
The cave is famous for its acoustics, it has a unique, cathedral-like structure and its hexagonal columns are similar to those of the Giant's Causeway in Ireland.
Your opinion matters
Interesting Facts