Skeletons, cats and speaking dolls: top 10 world weirdest museums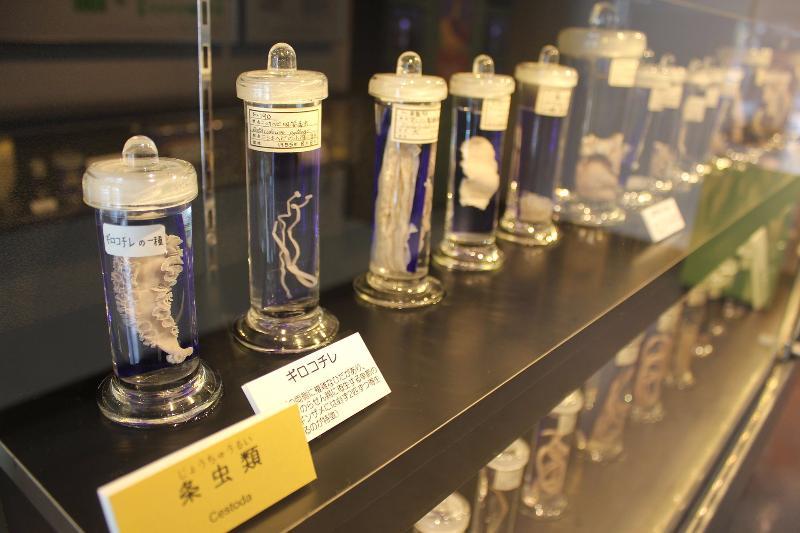 How often do you go to a museum? Have you ever been on a weird exhibition, where unique and shocking objects are presented? Meet top 10 world weirdest museums.
---
#1 Museum of Death in Hollywood and New Orleans
All the exhibits presented in the museum are closely connected with the death or murder. Visitors are offered to explore not only the creepy collection, but also video and photographic evidence of murders. The museum was founded in 1995.
#2 Mütter Museum of The College of Physicians of Philadelphia (USA)
Weak-nerved people better not to go here. Many exhibitions are devoted to pathological processes in the human body. Most of the exhibits are real, however, there are also wax copies. One can find anything here: skeletons of two-headed children, Siamese twins, skulls and organs of people with rare diseases.
The creators of this unusual museum are truly obsessed with cats. All items that are stored here, in one way or another, are connected with furry pets. Paintings, dishes, figurines and furniture are devoted to these lovely clumps of wool.
Museum exhibits are 45 thousand different creatures, parasitizing in animals and humans. Shocking spectacle, indeed.
#5 Vent Haven Museum (Fort Haven, USA)
An eerie atmosphere that prevails in the museum is created by the collection of hundreds of speaking dolls with a gimlet eye. It seems that they follow you, controlling every movement.
#6 Dog Collar Museum (Kent, UK)
The collection is dedicated to the history of the main dog accessories - collars, beginning from the Middle Ages till the present days.
#7 Paris Sewers Museum
In this unusual museum, founded at the turn of 18 - 19th centuries in Paris sewer tunnels, a variety of exhibits are collected, connected not only with the tunnels themselves, but, in general, with the history of France.
#8 Museum of Broken Relationships (Zagreb, Croatia)
It houses a wide collection of things that have witnessed unhappy relationships.
#9 The Instant Ramen Museum (Osaka, Japan)
On hemispherical walls of a long corridor there are plenty of instant noodles packages of the brand name Ramen. The exhibition devoted to the history of this Japanese brand, which is loved by the Japanese for several decades (since 1958).
#10 Сorpus – museum of the human body (Leiden, The Netherlands)
The original form of the museum building is a sitting 35-meter man, built-in 7-storeyed building. Visitors are invited to take a tour of the internal parts of a body. Museum exhibits seem to be so real, thus, creating an impression as though you are truly inside a human body.
Learn more with QuizzClub:
Have you ever been to any of these museums? Or would you like to? Tell us what you think in the comments below.
Your opinion matters
Interesting Facts