The Tawny Frogmouth - the cutest owl-like bird ever!
Tawny Frogmouths live in Australia. Why are they called "Frog mouths"? That's because of their huge, wide and funny mouths, which make them look like fluffy little chicks. Check them right now - they are adorable!
---
Despite possessing such a distinctive feature as a huge mouth, they are still very often confused with owls. Probably, they are just as cute as owls are?
These birds are not only cute and funny - they are also useful, as these creatures have proved themselves to be the best in pest controlling. They eat mosquitoes, moths, worms and other creepy insects. Their mouths are so big, that they can even catch frogs!
And what do you think about these birds? Do you think they are cute enough to be adored? Share your opinion in the comments below!
It seems that this guy is a bit pissed off...

The white chick is so small, that it resembles a trinket.

Surprise!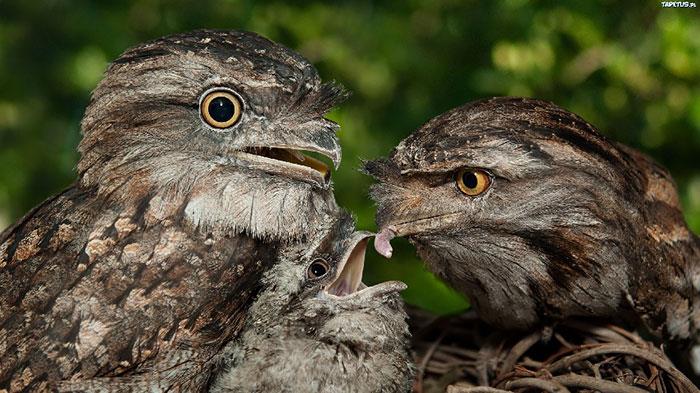 WOW!
These birds are too amazing to be real-life creatures!

You are welcome to share the fact with your friends!
Your opinion matters
Interesting Facts