These amusing selfies taken by animals will definitely make your day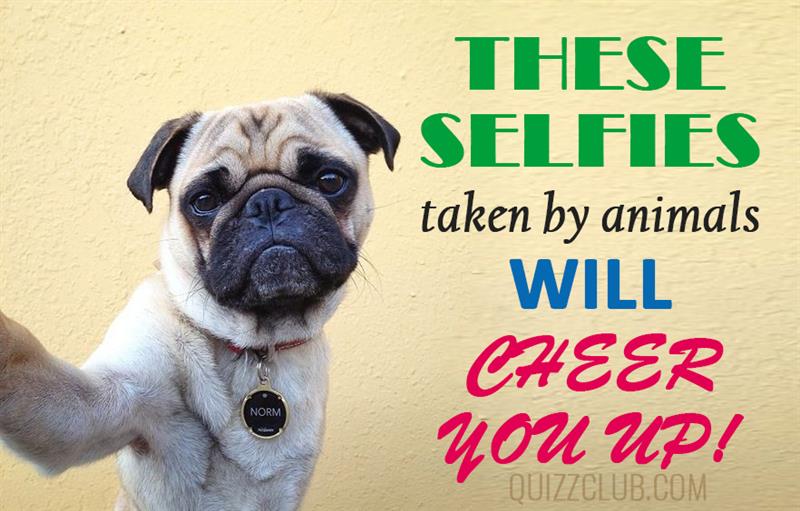 Everyone has taken a selfie at least once in a life time. But what if not only people can do this!? QuizzClub team has found animals who take selfies as masterfully as some famous bloggers do. Watch and enjoy.
---
Selfies entered our lives not so long ago, but became very popular. That's incredible, but animals like taking pictures of themselves too. Such images are very funny and can make everyone cry with laughter. Look and have fun!
#1 I'm too cool
#2 So serious
#3 Nice smile
#4 Hey, we can take selfies too!
#5 Chilling
#6 Lovely
#7 Me and my friends
#8 Wild selfie
#9 Smile!
#10 When you are happy to see your friend
#11 Let me take a selfie
#12 Cutie
#13 Say moo
#14 Summer mood
#15 Relax
#16 Never give up!
---
Do you like these pictures? Which one is your favorite? Share your opinion in the comments below.
More interesting stuff on QuizzClub:
SHARE this with someone who adores animals as much as we do!
Your opinion matters
Interesting Facts