Millions of people begin their day with a cup of hot and delicious coffee. No wonder there are a lot of different coffee recipes in different countries. Some of them have become quite a surprise for us!
You will certainly be astonished by this miniature embroidered creatures being only a bit larger than a thimble, but so elaborate and true-to-life!
Let's see whether you are one of such people. You need to apply all your wits to solve this tricky puzzle!
#Science #Society #Personality
If you want to take part in a photo session together with a pet, remember that your pet's idea of a good photo may differ a lot from your own. Learn about this hilarious story which illustrates it vividly !
Zach King is a master of video editing. He creates mega cool videos and shares them on different social networks. He has millions of fans and follows and we bet you will become one of them, too!
#Culture #Society #Personality
Several years ago, Liz Clark made a brave decision to give up her established way of life and to go off on a sea travel together with a cat! And you know what? She hasn't regretted ever since because she is doing what she always dreamed about!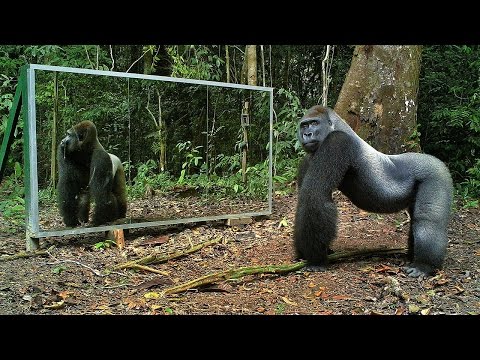 The amazing and hilarious video demonstrates how differently wild species perceive their own reflection! This is definitely a footage worth seeing!
Clet Abraham's project of redesigning road signs has made quite a splash not only in artistic circles but among ordinary people as well because the author has modified real signs right on the streets of his city!
Norway is one of the most beautiful European countries. Its dramatic and powerful landscapes will definitely take your breath away.
The amazing neo-gothic cathedral in Colombia is not only a beautiful place, but also an extremely popular pilgrimage destination for many Christians. Discover a wonderful story behind the sight with our article!