Can you imagine living in a tiny eco-friendly and energy-efficient house? Well, the geekiest dreams of tree huggers and the Middle-earth's fans are about to come true. The company known as Magic Green Homes builds tiny prefabricated houses that look like Hobbit holes!
Have you ever been told that you are beautiful? 18-year-old high school student decided to conduct an experiment. She asked people (most of them she didn't know) to pose in front of her camera and then she told them the magical phrase: "I take pictures of things I find beautiful".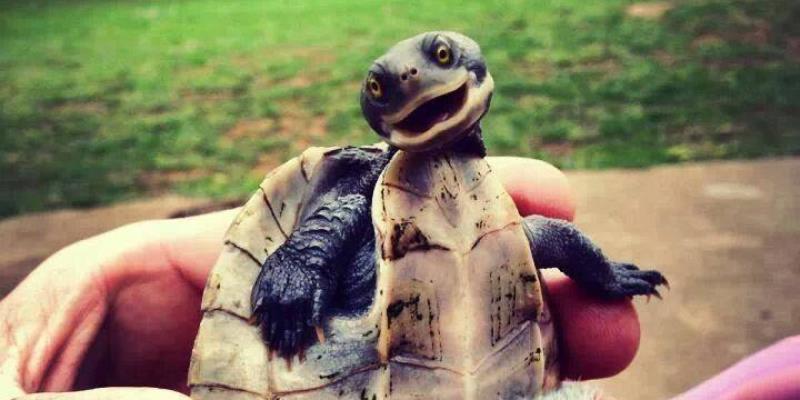 Well, some of them are not babies...but they are sweet anyway! By the way, about a week ago there was a special day for them - International Ninja Day which is celebrated on the 5th of December. We all know that turtles are the greatest ninjas of all time, so let's find the cutest ninja ever!
Stefano Boeri is an Italian architect who is really fond of innovative technologies and tries to employ them in his every project. For example, now the architect is planning to construct a 36-floor tower all covered with trees and bushes.
#Geography #Science #inspiration
Do you remember the story of the rescued Biscuits? Well, today we will tell you about another lucky guy. His name is Silas. He was found sick and hungry on the side of the road by Florida family. They adopted him and nursed him back to health. Now he is healthy and plump.
Are you lucky enough to live aside from hipsters and megathrust earthquakes? Then, you have some beautiful forests around you to set foot in. However, we want to show you the most magnificent forests, full of the massive trees, moss and ferns. Prepare for magic!
This railway road passes through an old commercial and residential neighborhood of Hanoi, Vietnam. It wouldn't attract our attention if it weren't right in-between houses, just a few inches from the doorways!
We have already forgotten the story of THAT dress. And now we have a new optical illusion messing with human mind. This visual trick became so popular that even a top scientist used it at the social network's annual conference. So, tell us: what color are these pills?
Words are not enough to describe the beauty of the human fantasy, but we shall try to do it, as we really want you to see how amazing the power of a creative brain is. Explore the world with us!
Fashion is for everybody - that's what Günther Krabbenhöft tries to say and he looks fabulous! This elderly gentleman has always dressed like a dandy and finds his dresses pretty normal. Well, we are impressed!