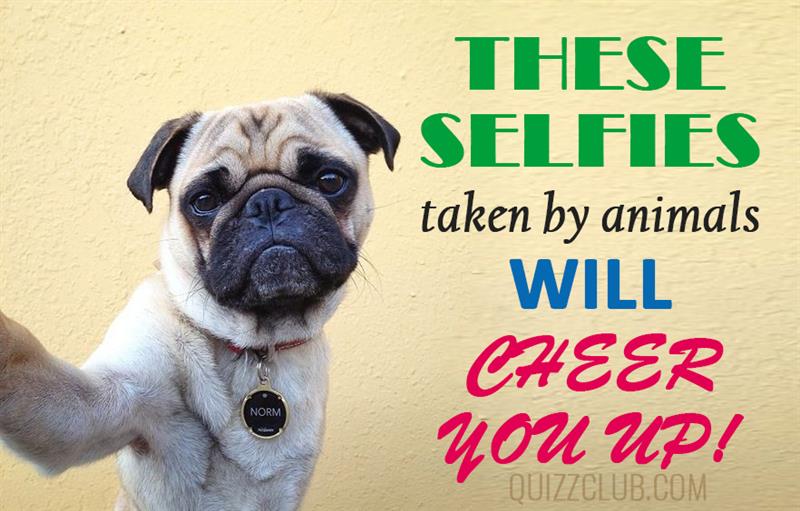 Everyone has taken a selfie at least once in a life time. But what if not only people can do this!? QuizzClub team has found animals who take selfies as masterfully as some famous bloggers do. Watch and enjoy.
QuizzClub team can't stop admiring cats. This time we want to show you those who have the biggest eyes you've ever seen. We bet you'll like them!

QuizzClub team gathered the funniest reactions of pets for you. We bet you'll like all the pics!
Have you ever dreamed of playing with a panda? These lucky guys got a chance not only to play with them, but also to stay with the lovely animals for a month or longer. You just can't miss it!
The comedy pet photography awards 2017 has already begun! Take amusing pictures, share them on the website and, perhaps, you will become a winner. Just look at the cutest contestants who have already joined the competition!
The Japanese are so creative they know how to have fun in any season. Though snow is a rare phenomenon in Japan when it falls you should certainly catch the moment. We gathered the cutest sculptures of snow for you!
Nature has a good sense of humor, sometimes making animals amusing and unique. Look at these adorable creatures that have distinctive features given by our nature. We bet you'll like it!
What can be more interesting and fascinating than watching a funny short movie about an adventurous snowman and a deer by Disney? You're right - nothing.
Every year we face a bunch of incredibly touching Christmas videos. Well, this time you don't have to cry!
#animals #funny #inspiration #holiday
These fabulous creatures know how to work their long hair. From plush cows to shaggy ponies: they are all beyond adorable.