Do you really know what nostalgia is? Discover the most interesting facts in this incredible video!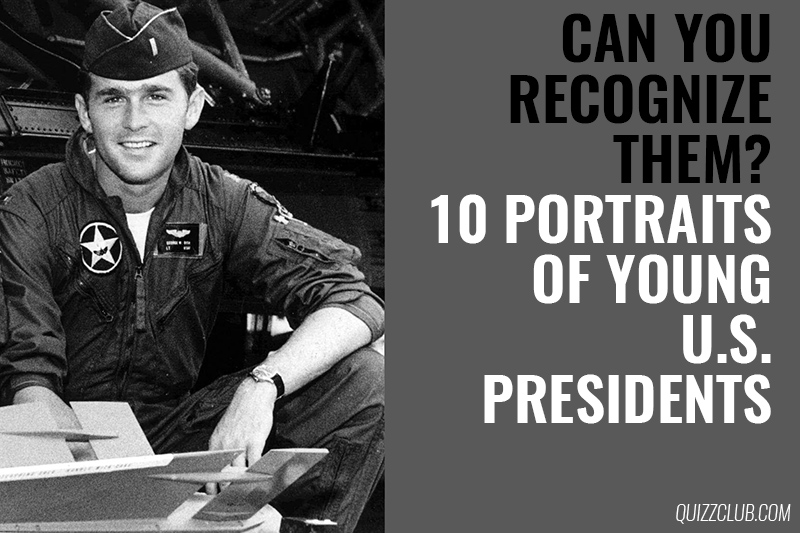 Have you ever imagined how US Presidents looked before becoming the most powerful people in the country? QuizzClub team has collected some pictures that prove that American presidents were young too. You can't miss it!
#History #age #photography #memory
Are you fond of history? It is always very interesting to learn something about the past either facts or pictures. Quizz Club has collected several historical photos special for you. We bet you will like them!
The greatest genius of his epoch, Albert Einstein is still famous as one of the most talented scientists of all time. He had a remarkable life, full of amazing events and things besides his famous theory of relativity. Today we want to share the most interesting facts about the most recognizable theoretical physicist in history with you.
#Science #History #Personality
There are so many similar products, but still they have differences. For example, yams and sweet potatoes. Why do we need them both and what is their history? Just watch this exciting video to find out the most interesting things about these tubers!
Old Hollywood's favorite actresses are considered iconic for different reasons. Their amazing charisma and beauty captivated millions, their characters were fierce and independent. Let's remember the stunning ladies who really ruled the screen during the Golden Age of Hollywood.
The role of first lady of the United States has changed and evolved over many years. There are a lot of impressive facts about US first ladies and their lives. Some of these women have really changed our history, so let's find out more about that.
The World War II generation knew him as the most popular and talented bandleader. Glenn Miller and his orchestra created smooth and sophisticated dance music, which survived through the years and became an indispensable part of the world's popular culture.
Do you think depression is no big deal? We warn you it's very serious and we'll tell you why.
The King of Rock 'n' Roll is still loved and adored by his fans from all over the globe. Fascinating videos of his performances validate the amazing talent Elvis had, and the one we want to share with you today is absolutely awesome.