See if you can keep up with the 8th graders.... Careful, this won't be easy!
Fancy yourself a science boffin? Take our quiz and see if you can sort out the facts from the fiction!
Look at the squares and pick the one in the middle. Good luck!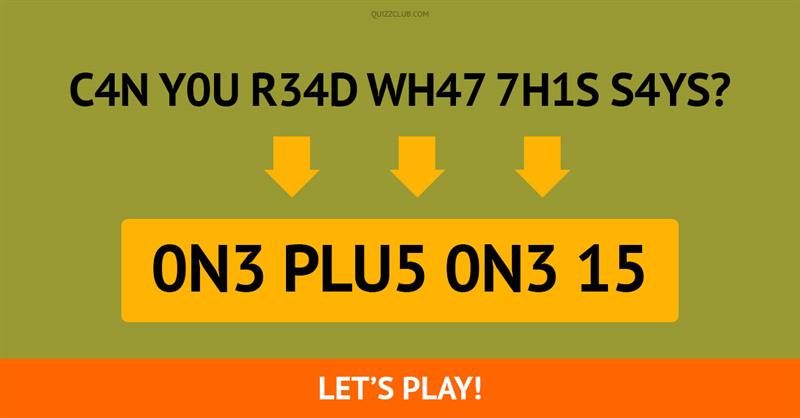 Do you have what it takes to be a potential millionaire? Find out now!
Figuring out a career can be a tough process that requires a lot of self-reflection. It can take years and often you'll take all the help you can get. Take this Spatial-Based quiz to see if we can help guide you to the perfect career!
Are you part of the 4 percent, or the 96 percent?
Is your brain scrambled? Or is life simply elementary, my dear Watson? Find out if you'd make the cut as a detective by solving these crime riddles!
What percentage of your brain do you actually use?
Is your IQ higher than the average person?
Can you answer the 6 most challenging IQ questions correctly?
Are you part of the 1%, or the 99%?