Do you know movie dialogue backwards and forwards? Take this quiz and find out!
We all have our handful of TV shows that hold a special place in our heart. You may be able to recite memorable lines with ease or quickly recall episode storylines with in the first 10 seconds of a rerun, but you might be surprised at a detail you forgot or didn't even know. Do you know how many of your favorite TV shows were created as spin-offs of another show?
Test your knowledge of this musical era!
#music #Movies & TV #knowledge
You know the character, but do you know who played them?
You know the historical figures, but do you remember the actors who brought them to life on the big screen?
Are you phenomenal, extraordinary, sensational... or a man?
There's ethical and then there's Saul Goodman ethical. Where do you fall?
If you are a true 80s kid, this is a sure-fire way to trigger your memory and sensitivity. Keep in mind that only people with exceptional IQ can make it all the way through without quitting.
Prove you are a true 80s movie expert by matching these screencaps to the movie they came from!
#History #Movies & TV #knowledge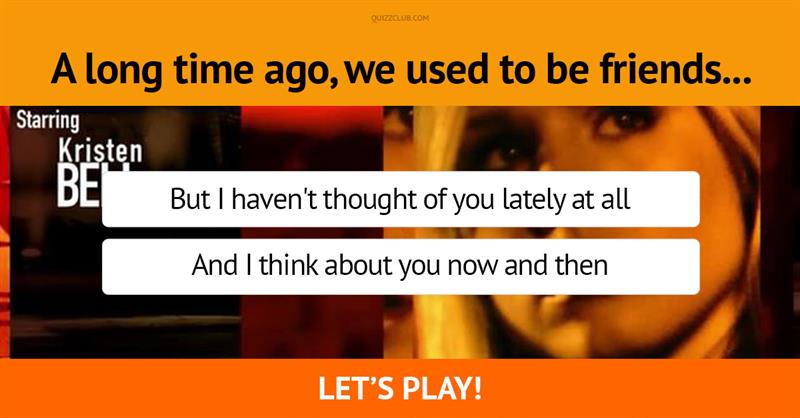 Quiz: Complete The TV Theme Tune Lyrics
#music #Movies & TV #knowledge
After reading Blacklist by Alyson Noël we started thinking....Where would we fall in the Hollywood fame game? Would we be an A-lister, a tabloid drama queen or right on the verge of super stardom? take our quiz to see if your name is destined to be in lights, or if you're just another face in the crowd.
No judgement, though! We promise.