Can Candy Reveal Your Age?
Are you a 40s, 50s, 60s, 70s, 80s, or 90s kid based on the candy you remember?
#Personality #age #funny #food
Your opinion matters
Janice Loggins
I enjoy these quizzes, but for several times now when I took them I got no results. This is very frustrating.
I was born in the 1950's not 40's. Out of all those sweets, licorice was the only one I knew, because its the same in the UK as in US.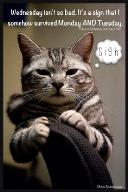 This was about 2 decades off.
Born in 1960 not the 90's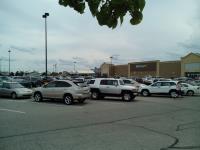 Nope, I was a 70's kid
Nope, born in the fifties.
Missed, I led a very deprived childhood though.
Patricia Haring
was not born in the 90's but in the 60's

I was born in 1961. Not in 1977. But I enjoy Nerds and Atomic Fireballs to this day! :-)
Getachew Tadesse
This is right.I was born in 1944
This is spot on, I'm a child of the 50's. We weren't allowed a lot of commercially made sweets, but I can sure make homemade fudge from the Hershey's Cocoa can recipe!
I WAS BORN IN THE 40'S BUT NEVER HAD CANDY UNTIL THE 50'S .. THEY WERE RIGHT ABOUT WHEN I WAS BORN BUT NOT THE CANDY
Lori Caudill
They were just off by 1 year, that's pretty good.
So wrong born in 1952 not a 40's kid
I am 50's kid and they call me a decade earlier.