Can You Spot The Trump Card? How About The Clinton Card?
Hillary Clinton and Donald Trump's faces are hidden among a bunch of playing cards, can you spot them?
Your opinion matters
No,not interested.better quiz question please.
When I clicked on "Click To Flip" I thought I was going to see a different view of the same image, I DIDN'T think it would reveal the "answers". That sort of ruined it for me. It should say "Click to reveal."

Wow, that's supposed to be of interest in what way?
Who cares where these cards are , BUT Can they lead this country
How do you just drop a quiz...thisw one was dismal
Perhaps I lack the imagination to see it but I am at a loss to see how they were selected.
WTF is the point of this?
Margaret Velez
I totally dislike the flip games no fun what so ever stick to quizz questions
Donald Edward Feyereisen
And the point of this was?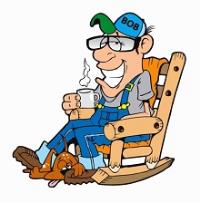 No problem.. With Trump just look for a no beard king.. For Hillary, well I got that too. Now, what did I win?