Can Your Eyes Detect What Color These Hearts Actually Are? 0.01% Success Rate!
This optical illusion reveals exactly how your brain works!
Your opinion matters

The view of colors to make the object appear different behind different colored patterns.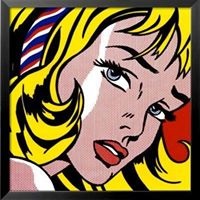 Wait, so the vividly-coloured, closely-placed bars in front of the heart were affecting my perception of its colour? Woah! I'd literally never had reached that conclusion had you not explained it. Now, do you need me to explain sarcasm? EDIT: Sorry - having a bad day. :(
I saw practically the same color in both. The pink was just "hotter" in the second.
All looked red to me! Does that mean I past the quiz. I never got my quiz results. This was not a quiz. I feel cheated damit.
It would explain a lot about the colors people put on themselves. Clothing that makes you look bigger or smaller on top on on the bottom.
Interesting.. focus on the bars that go all the way over the heart, and Pink will come though.
Suck it up Buttercup...it's a learning experience.

I needed points. I already know this kind of stuff anyway. Probably ditto for you.
David Ankney
Interesting. We see color by comparison to its surroundings
Bernd Rittersporn, agreed.