How Sane Are You?
Test your mettle on the crazy continuum with our sanity test.
#Personality #funny #psychology
Your opinion matters
80% insane! Sounds about right lol!
Zahra Ali Y'sra El
...yaaaaaay!...20% Insane she is!...bwahahahahahahahahahaha!
Larry Levan
So close it's scary. I like to get a little crazy once in a while. 80%??? Yeah, I think so!!
Al Irvine
80% crazy or is it *)5? Now when people ask if i am crazy I can add this to the list of proof.
Vasily Tchaikovsky
100% sane ,it is right ,I,m not sure -100% is good for any person to make personality
Dennis Sien
100% sane i know some people who would argue with you
100% sane, that doesn't seem right hahaha. at least 20% insane lol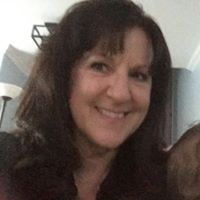 20% insane. Yeh, that's right, im pretty much a square.