How Tasty Is Your Cooking Intuition?
What type of cook are you?
Your opinion matters

The kitchen is not my friend, lol.
I firmly believe that if your S/O forgot to tell you that she invited her parents to dinner, then she should cook!
Maria Feltner
Gordon Ramsay?
Gail Fitzgerald
Gordon =)
Most of the time I'd rather go out to eat.
No problems with cooking take after my father a great cook and baker that's ou I take after
Ursula Ekern
I was once rated the cook of the month by the Seattle Times.
I love to entertain, preparing a guests favorite dish is fun for me. I just lost a dear friend that I always made pot roast for him.
Gordon Ramsey....haha...I hate cooking.
The kitchen is not my friend, I firmly believe if I were meant to cook I would have been born with oven mitts rather than hands. �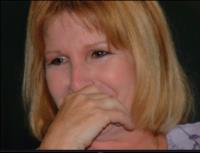 Yes it's me, but just call me "yes CHEF"! (the yes wasn't accidental) Welcome to Hells Kitchen! Yours truley, Gordon