How Traditional Is Your Way Of Thinking?
Do you have a progressive way of thinking? Or a more old fashioned approach? You have to be honest in your answers!
Your opinion matters
Mabel Goyer
I believe that men and women are one and the same in the workplace. They both have the same mindset in some things
Tom Adams
All jobs are subject to the intellect of the individual and therefore subjective in each case. it should be a known fact that part of your job is to ask for the pay you think the job is worth and those that don't end up getting paid less.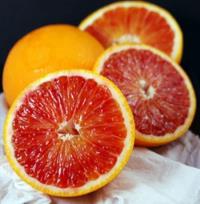 "You have an old fashioned way of thinking. " ....really?
Very true to form Progressive thinker
The world is very progressive, thank god! And is as it should be.
Gerardo Miranda
I agree, people were born equal, but some jobs and titles are better fitfor certain genders.
progressive thinking is me 100%
Venkataramaiah Gaddam
yes! it's a my view.
Carsen Bellevue
the women i worked for were ruthless, a lady in charge of the council bluffs service unit for the union pacific railroad would fire you for farting the wrong way. If she caught you laughing at work she would have your job cut, done away with. She fired a friend of mine for posting on his facebook page that she was arrested in Grand island nebraska for DUI. She fired me for turning in an injury that happened on there crap locomotives. Oh, dear friends, women are merciless, they have something to prove and given power they will use it no matter who it hurts.
You have a traditional way of thinking. You believe that people were born equal, but some jobs and titles are a better fit for certain genders. You know your strengths and weaknesses, and you're not afraid to admit it. Life was simpler back then, and you try to bring back some of that old simple times, for all of us to enjoy.
Jim Ploechl
old fashioned thinking, ya, I guess so.
Nugget Smyth
MOST OF THE THINGS THAT WERE SAID, WAS REALLY CLOSE !!!!!!!!!
a very progressive way of thinking... :D
Charlotte Webb
This is very close to what I want to be and for the most part I am.