How Well Can Your Brain Recognize Languages?
Guess what languages these words come from.
Your opinion matters

Leigh Loftin Thorne
Master linguistic Yeah right.
Pam Donaldson
Good to know
Mark Hamilton
Skilled Master in learning Languages. Scientists have dertermined that language skills are connected to math effciency, which means you're a math wiz too! So true,Language skills and recognition has always been easy for me to understand also math was a wiz for me , I did a lot of homework for Girls in my Math Classes, we came early to share the answers , of corse they were the gorgeous and Athletic types like myself! MM,mm I miss them so much :) :P :)
I'm definitely not a math wiz
true linguist, well travelled and speak 8 languages.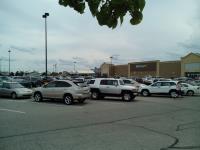 I'm not a skilled linguist, or math wiz, but I do love the many different languages, and different cultures!
You're a master linguist.I'm glad to know I'm not stupid and dumb.
A skilled master in languages, but can't pass a algebra test!lol
Master at different languages travel all over the world.