The Definitive Personality Assessment
This test will scientifically determine EXACTLY WHO YOU ARE.
Your opinion matters
Okay, I'm guessing so.
Quirky free spirit. .right on!


Bold Intellectual. Spot on.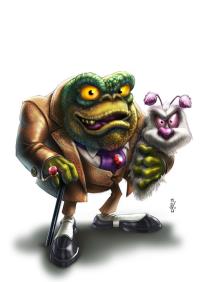 You love to be in the spotlight. Your energy, enthusiasm and explosive personality cannot be ignored. You're passionate about art and creativity, but you also have an intellectual side to you as well - you love to debate. Although you love attention, you have a warm heart and find joy in giving to others. There's no doubt that you are a natural born leader, in fact sometimes you can be overly bossy and dominating. You're a true performer and the world is your stage, you possess a confidence that is rare and makes you glow.
Natalie Turner
Hit this one on the head!
It stopped on question # 13, so I didn't find out anything!!!
Who doesn't already know who they are ? .....especially after a certain age.