This Beautiful Color Test Can Determine Your Dominant Gender!
According to experts, men and women are drawn to different variations of color. This beautiful color test determines whether your dominant gender is male, female or unisex!
#Personality #color #female #male
Your opinion matters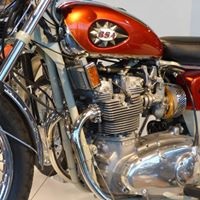 Wrong I'm all women and proud of it. I just love red. None of your test have been right
The other quiz answer were spot on.Not this one
The quiz's idea of pink and orange I would call magenta and red. The three yellow choices looked all alike. I, a male, got 90% female. No big surprise; I've always been more interested in 'girly' things, and am afflicted with "throws-like-a-girl" syndrome. Didn't understand the concept of "keep your eye on the ball" until I was past 50, but I at last can catch like a boy. Most of the time. Even so, never a wisp of confusion as to whether I really was male or female. Fun and interesting quiz.
90% female - Sorry, Dad !
oops - I wonder if my mother knows?... or my lover?? ...or my daughter????
Oh dear 90% male? Sorry but I love wearing skirts
You are 90% male, 10% female!! According to this color quiz, your dominant gender is male! You're an analytical thinker, you like to get your hands dirty, perform physical labor and a cold beer at the end of the day. You sometimes thinks that the whole world rests on your shoulders, and that you have to take care of everything around you. A word of advice - turn to the other people in your life and seek help at times, it's just as rewarding I Hate Beer. Who ever wrote this needs to learn some grammar (You sometimes thinks that).