What Career Are You Meant For?
Ever wondered what career could be just right for you? Take this quiz and find out which one it is!
Your opinion matters
Jim D Slaughter
Strangely enough, I started out my college education to be an architect but changed to fine arts education.
Leona Eanes Lmt
I guess that's why I'm a massage therapist.
Tyrone Cramblit
I have sons that are Doctors, and all I wanted to do for a career is to see the country. So I ended up like my dad and became a Truck Driver.
SOCIAL ACTIVIST, I'M A PEOPLE PERSON, LOVE BEING AROUND ANIMALS!!!!!!!!!!
Edna Sherer
This is soooooo me!!!!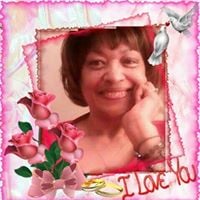 Architect ? Never thought of that one.
Writer, interesting. Honestly, I had considered at one time becoming a writer; even started to put together an outline for a book. Buuut, just couldn't keep my thoughts organized. I may get back to it some day though. In the mean time, too busy workin with kids;-)
Carolyn Gaither
That,s Right. I am a Assistant Teacher
Dutch Drolette
me a judge
William Beltran
Firefighter! well my name means "to protect ",I'm a Master Instructor in Martial Arts and I work as a Manager at a fast-food restaurant. ..so go figures.
I guess that's why I'm a Pot smoker.
I started out on Beer, now I am on Pot
That's right I am a Pot Head