What Colour Is This Jacket?
It's amazing - different people see different colours in this picture of a jacket! Let's check what colour YOU see!
Your opinion matters
Ben Totuous
What our eyes see is not always what the brain perceives. I agree with you on black and brown. But the brown is a beige to me.
Kristen Richardson
Ben Totuous Kind of grey and beige, right? I guess shades are too specific an answer.
Corvina Brighid Dapson
The jacket is in unatural dim light. I pictured it as what it would look like in pure white light. That makes it blue and white.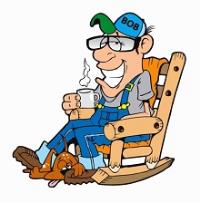 I saw it as green/gold not because it stuck out but because the black was just a bit too light for me.. Had the fourth choice been gray and brown I would have picked that for sure,
Evelyn Forbes
Some people are color blind, which must make it difficult to distinguish colors, I'm glad I don't have that problem!
It's green and gold for sure.
I picked green & Gold...it didn't say what the real answer was
i see beige or ligh mauve and steel gray
I have never seen an Adidas shirt in black and brown. The Adidas Logo is almost always white or black.
close but it seemed to be the correct answer
look blue and gray to me but a grayish-blue.