What Is Your Dominant Skill Based On What You Lie About?
Your opinion matters
logical-mathematical skills

Logical mathematical skills.
Verball-Linguistic Skills. Writer, book-collector and retired gay publisher.
Verbal-linguistic skills.
Lying is a amazing waste of time and energy.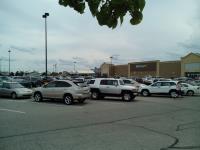 Verbal - linguistic, very likely!
Logical-Mathematical skills
Denny Allen
Interpersonal skills, whatever that means.
Logical mathematical skills
Omg! That's totally me I am surrounded with plants and animals ❣