What's Your Biggest Fear According To Your Zodiac Sign?
Can we guess your personal Hell by what your astrological sign is?
#Personality #psychology #spiritual
Your opinion matters
Carol Roberts
That was on point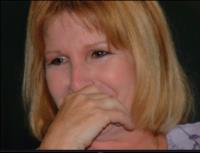 Reviewing each one, I find many fears, all extreme. I would say most of them would be a personal hell. I was happy until I read them. Now I realize I'm screwed‼️‼️‼️
These are all pretty on point astrologically. Pretty basic. Studied astrology with 2 astrologers and worked a year as an assistant to one. These are fears not phobias.
You will be fine. These are just based on what your astrological sign represents. They take that and put it in the negative ... opposites always exist .. Yin and Yang. And remember ... you are in charge!!! As a Virgo, I feel the need for perfection and order. So my fear is of imperfection. I accept that and learn to let go and occasionally live with messy!!! I quit worrying about what people might think if I have a book sitting crooked on the coffee table. Hope this helps clear it up. And hope your are just teasing when you say your are 'screwed'.
Cancer was dead on - True
Shondra Pritchet
Correctamundo
Eric Smith
Lack of financial stability.don't like being broke
I am fearless! Every human being ,living and breathing among other creatures on this planet earth dies.no matter how much monetary wealth and successes a human being achieved,we all perish to back to dust.can't take but one pair of clothed and shoes.and some after death is naked.I have no fear.and not a fan of zodiac sign either,thank you.
True: lck of financial stability!
I am a Gemini. Leading a boring life and routine lifestyle was mine.. I like excitment.
I'm pretty much afraid of all of them!