What Were You Meant To Be?
What is truly inside of you? Were you meant to be a Human, Angel, Demon, or something more..?
#Personality #psychology #spiritual
Your opinion matters
Why am i unique...not human?..then what am i?
I am a child of the Most High God!!! Jesus Christ the Son of God who died for me, that I might live!!
Interesting. It says I am exteroridinary . Who knew
Gerald Mason
you are so unique aren't we all!!
i'm nothing there is nothing there lol
God don't make mistakes. Yes I was meant to be human.
Larry Freeman
I am human... whoop-de-flippin'-do. Duh! Color me -- surprised?
Peter M. Olsen
I have always been a dreamer! Back in high school study hall one day, I was dreaming as usual. I was watching the big clock on the wall. The teacher call on me several times but I was involved in a dream. She saw I was looking at the clock. When I finally registered her call, she said,"Time will pass, will you?" That was about 64 years ago and I am still dreamng!

I love it looking for a great change lost the love of my life recently. I'm lost & sad without him. I need a new direction. Maybe I am extraordinary.
I got unique too and not meant to be human.. well then, I guess i was meant to be a dolphin.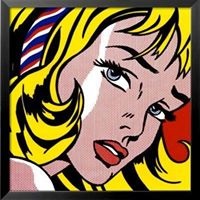 Lol, I wasn't meant to be born Human...I'm so unique...true.