Which Chemical Dominates Your Personality?
What really makes you the person you are?
Your opinion matters

Estrogen, intuitive and imaginative.
Dear Darlene, same result . Yes it's a good evaluation. Sympathy. Vi
Testosterone - and guess that's as close as comes
Nina Kamwene
WOW! Estrogen like Winston Churchill: Never, ever give up! His motto. I am creative and daring. You pegged me correctly. Thank you.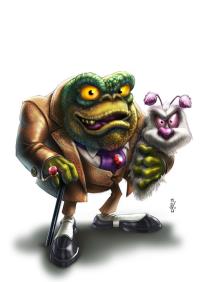 Your defining characteristics: Curious, creative, energetic and daring. You live by the motto: you only live once! You seize every second in life and love to be the life of the party! You are not afraid to take risks and to explore every possible aspect of life! You are energetic and love express your creativity whenever you have the chance to! *Famous figures who are identified with estrogen: John F. Kennedy, Winston Churchill and Theodore Roosevelt.
Testosterone , however the explanation is me!
Sharon Weiner
Estrogen,introverted & intuitive! I'm not introverted!
A winner testrone it's a lot to endure to think I can endure it all that I believe nothing's impossible which may it harder when my emotionals got drained everything got harder aw I'm amazed that I still feel anything
Analytical, skeptical and determined to win. Testosterone!
...because Bill Clinton is such an introvert.?
I got Dopamine, when I really expected THC to be the answer.