Which Keirsey Personality Type Are You?
Professor David Keirsey divided all of humanity into four key temperamental groups. His personality groups represent key human archetypes found throughout history and his test is the most widely used assessment test in the world. Are you ready to find out which type you are?
Your opinion matters
Joseph Lewis
Wish I had Einstein's brain and try to see the world without biases.
The Guardians ~ Ooorah!! What would the world be without us?!
im more of a bob dylan. Artisan it is!
Rational, hahahah #INTP #5w6
I am a Rational Thinker from a Spiritual Perspective of Having the Mind of CHRIST!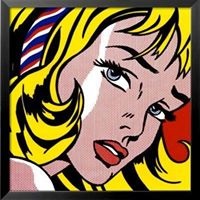 You're an Idealist! Idealists are abstract and compassionate day dreamers, activists, writers, diplomats, counsellors and healers. You're the magician or medicine man of all the personality types. You're a deeply emotional and abstract thinker with cooperative and communitarian goals. You long for deep, meaningful relationships and you constantly contemplate how you can help the common good. You're guided by strong personal ethics, and you often have an ideology, cause, or way of viewing the world that you take very seriously. You're easy going until someone challenges your values, at which point you can be the fiercest of opponents. At heart, you're a natural healer with a great depth of empathy for those around you. As an Idealist, you're in impressive company! Martin Luther King Jr., Gandhi, Eleanor Roosevelt, Princess Diana, and Oprah are all famous examples of Idealists! Do you feel more like Gandhi or Oprah? Let us know! I'm compassionate, a daydreamer and a decent writer, but that's where the similarity ends. In truth I'm much more of an Artisan.
I think that I think honestly intuitively as well as deliberately. This is God's gift inherent in personality since birth, or early childhood. I believe that every person has it but we change and become different by virtue of overriding our innate propensity to positive and good. Thinking deeply and honestly, without bias or prejudice, helps stay on the right path and steer the right course.
Chad Young
Come to the Artists side...we've got cookie!! :-)
Chad Young
Artisan..lol..cookies hot still!
No not at all. I'm just me
Rj Newenglandghost
The guardians yup!