Which Passage Of The Bible Best Describes You?
Take this quiz to see which Bible passage fits your personality.
Your opinion matters
Knew it had to be something about Job.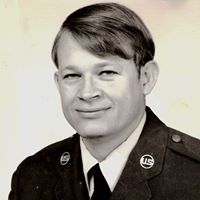 Song of Soloman works for me.
Oscar Suarez
Job 12:7-8......"But ask the beasts and they will teach you; the birds of the heavens and they will tell you; or the bushes of the earth and they will teach you; and the fish of the sea will declare to you." Job 12:7-8 ESV You're the naturist type. You feel most attuned to divinity when you are with nature and in fellowship with it. Some may see you as a weird hippie, but that doesn't stop you. You may even wear that label as a badge of honor.
A little bit like my horoscope. Some right, some wrong. And nothing overwhelmingly true.
I'll dance with David ... AMEN!
For the first time I realized you know what you are doing!! I as not impressed until just now!!