Who Is Your Creepy Halloween Alter Ego?
Which morbid movie monster are you at your creepiest?
#Personality #spiritual #holiday
Your opinion matters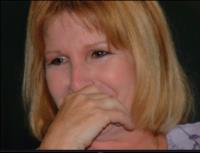 That was so scary, that test!!!! I kept choosing the less creepy pics because I was frightened of those places, movies etc. I think "Norman Bates" was assigned me as a kindness because I would be in the shower scene being mutilated. Me, always the victim in these creep shows.
Jack Torrance Your creepy Halloween alter ego is Jack Torrance from The Shining. You are a talented, bright and imaginative person, but having a great mind comes at a cost. There are demons inside of you waiting for the slightest amount of stress to awaken and haunt you. Your fears have you deeply disturbed and the voices inside of your head push you to do unimaginable things no matter how much your sanity tries to fight them. Red. Rum..... Haha, yup - I can imagine losing it one day and going 'full Jack'... The Shining is one of my favourite films so I approve of this choice (although in reality I'm much more Wendy Torrance).
Shari Lynn Swanson
jack torrance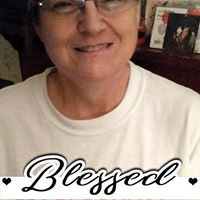 ...Is it bad when you get Norman Bates, nod your head, and think, yeah...that seems about right.
Your creepy Halloween alter ego is the one and only Norman Bates from Psycho. I loved that movie. Definition: 1) the opposite of who you usually are and your personality (e.g. a hippie's alter ego would be a fascist dictator) IMHO.n nailed it!
Isaac chrone from children of the corn .
Norman Bates This Seems Appropriate as Psycho Has Always been One Of My Favorite Films And Books and I Was Fortunate Enough To Have Gotten To Meet The Author Robert Bloch Before He Passed in 2003..a Gentleman in every Sense of the Word!
"Isaac, from Children of the Corn - Your creepy Halloween alter ego is Isaac Chroner from Children of the Corn. You have always been mature for your age, but you take yourself way too seriously. You have a smug grin and eyes that lead to your deep, dark soul. Once you find something you are curious about or interested in you easily become consumed and obsessive, whether it's a project or a relationship you're pursuing. You're a cheeky, malicious little demon who shows up unannounced at people's doors. It's not too late to turn your creepy ways around before you get snatched up by 'he who walks behind the rows'...." bears no resemblance to me at all.