The topic of extinction of endangered species of animals is one that is not given enough focus on. This is a direct topic that everyone of us should get involved in either actively or by simply being informed about it. Listed below are animals that may become extinct very soon.
Have you ever had to really look at a photo a second time to actually get it? Photos like that are known as photographic illusions, as they take a few seconds for our brains to fully process. Get ready to be mind blown after going through these 11 confusing photos.
A strawberry as big as an apple and a 1-meter-wide cable? Why not! Looking at the photos below will surely leave you in great shock and awe.
A lot of business owners underrate the importance of cool public designs. Art usually has a way or bringing people together and keeps business booming. Here are 9 popular outstanding designs in places that keep people around.
#Society #inspiration #photography
If you are among the list of people who still doubt how human-like dogs are, here are photos that show dogs are rather more human than we think.
Today, we're talking about six popular healthy eating recommendations that deserve a once-over...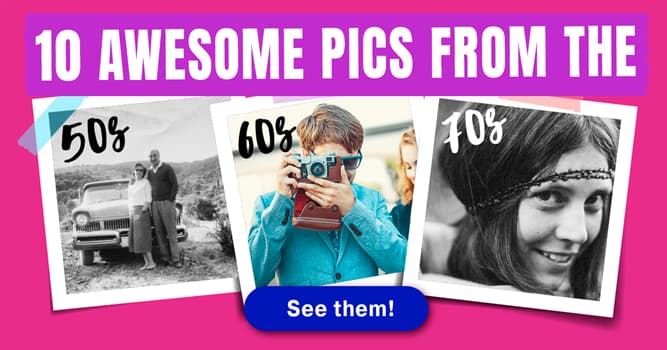 Just check out these retro photos people found in their photo albums: they prove that the 20th century saw some of the most wonderful and exquisite fashion trends ever.
#History #inspiration #photography
We eat food, we love food, we can't (literally) live without food. Anyway, there are some things about our favorite products even the most passionate foodies are still unaware of. Read on to find out about some of them.
Want to see how important genetics is? Here are 8 photos that will surprise you because of the wild resemblance between the family members.
#Society #inspiration #photography
These foods look like they were made by the most talented culinary professionals ever! Ready to get your salivary glands working? Check out these food masterpieces that will blow your mind away.