How long do Christmas trees grow before they are sold?
It takes an average of 6 to 10 years for Christmas trees to mature to the ideal height that most people use. The primary tasks that require considerable time include tree planting, weed control (usually 2 or 3 years), shearing/culturing (done every year starting about age 3), marketing, harvesting, and business management.
Gabe Cleinman
And then we cut them down and let them dry out and die in our living rooms.. We kill millions of trees each year just to throw them on the curb 2 weeks later. I say a nice fake tree and a little pine scented spray works for me.
Live trees are not cut from the Forrest... they are grown on Farms, harvested and replanted. All trees die set or later from age or disease or fire. Natural trees are a product of America. Plastic trees at produced from petroleum. You think they wont burn look it up on youtube. And the plastic trees are all imported. ..... In the end they dont end up on the curb... they are recycled into mulch and complete the circle of life

Approximately 6 to 10 years
Three acres, 800 trees,$24.00(average) per tree. worth my time and effort.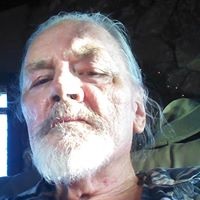 Talk about what this question wanted for an answer ? ? ? Got it right after some thought.
It takes 8yrs to grow it and ends up on a 5sec. trip thru a wood chipper. :-/
Randy van Werkhoven
Hahaha, shows you I am European, the Northern European trees are specially grown for quick harvesting, unlike the treatment they get in the US.
We loose so much of our trees & beautiful natural areas each year. I haven't even wanted those trees in my place to share that spirit.
If you ever seen some of the X-Mas trees after growing for 20-30 years you would see why they cut them down after 8 years. if they don`t get pruned at 3 years they won`t make a X-Mas tree at all.
Keep Hope Alive
Happy Holidays Facebook Fans
<div class="text-center" style="margin: 0 25px 5px"> <img src="https://cdn.quizzclub.com/social/was-it-interesting.png" alt="Was it interesting?"> </div>