How many Kilobytes are in 1 Megabyte?
1 Byte = 8 Bit
1 Kilobyte = 1,024 Bytes
1 Megabyte = 1,048,576 Bytes or 1,024 Kilobytes
In order to answer the question correctly, you have to remember it anyway. The knowledge is no use for ordinary people but every programmer remembers this data by heart!
More Info: en.wikipedia.org

The fact is that there are 1000 kilobytes in a megabyte in decimal and 1024 in binary. Both a 100 and 1024 should be right here
Why should we assume binary? Question appears designed to be missed by the vast majority...and it was.
The question needs to be more specific, DECIMAL or BINARY
1 Megabyte is equal to 1000 kilobytes (decimal). 1 MB = 103 KB in base 10 (SI). 1 Megabyte is equal to 1024 kilobytes (binary).
The questionshould have been more specificPierre Poirier,
Don Storjord, why not do a little research and double check before making ridiculous comments. Mark Twain: Better to remain silent and be thought a fool than to speak and to remove all doubt.
Don Storjord, 2 TO THE TENTH POWER EQUALS 1024. there are 10 types of people: those who understand 'binary' and those who don't.
B S kilo is 1000 where does 24 come forme
In bits and bytes I advance.
Poor question and explanation
i am not programmer so i thought it 1000
James Murphy
This is a very easy question for engineers and computer programmers, who are used to binary (base 2) numbers. The majority of the population went for the decimal (base 10) version of what a kilo is!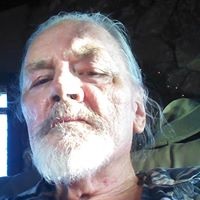 Where have you guys been ? I'm 67 years old and I'm supposed to know what Kelly Osborne birthday is. On the other hand I did know that there is 1024 kilobytes in a megabyte. Shame on you all.
<div class="text-center" style="margin: 0 25px 5px"> <img src="https://cdn.quizzclub.com/social/was-it-interesting.png" alt="Was it interesting?"> </div>