How many Mexican states border the US?
The six Mexican states that border the USA are Baja California, Sonora, Chihuahua, Coahuila, Nuevo Leon, Tamaulipas. They include 39 municipalities that touch the border.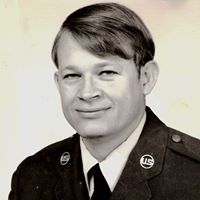 Tal, or maybe those people don,t know the area, so really a nasty comment
Interesting mix of answers with an amazing amount wrong!
I read the question wrong. Picked the wrong side.
According to Wikipedia, the total is seven. Please check your facts more thoroughly.
Frank McKee
There is more than six, wrong answer, didn't review that one very well
Bruce Lawrence
Texas borders four Mexican states—Tamaulipas, Nuevo León, Coahuila, and Chihuahua—the most of any U.S. state.
Yes they do baja california (california and arizona) and sonora (arizona and new Mexico.
Kennetta Metz Bartels
Texas has 4 and New Mexico and Arizona have 2 each and Cali. has Baja California. I guess 2 must overlap in 2 states.
I wasn't aware that mexico had states :/
Tal Segal
The fact that most people selected 4 states indicates that most Americans can't count! 4 states bound Texas alone.
Elizabeth Huff
Yea, I agree with you on that but I can almost guarantee that the majority of folks who would say some slick s*** get this question wrong...
Eunice Castillo
Wow 0 comments I'm surprise because Everytime that a border or immigrants questions come out,theres always 1 person with something negative
<div class="text-center" style="margin: 0 25px 5px"> <img src="https://cdn.quizzclub.com/social/was-it-interesting.png" alt="Was it interesting?"> </div>