How many years did Nelson Mandela spend in prison?
February, 11: Nelson Mandela was freed
One of the most remarkable days of Nelson Mandela's extraordinary life was Feb. 11, 1990, when he walked out of prison after 27 years behind bars.On June 12, 1964, Nelson Mandela received a life sentence for committing sabotage against South Africa's apartheid government, avoiding a possible death sentence. Nelson Mandela, leader in the African National Congress, an organization dedicated to protesting the South African government's policy of apartheid, had been arrested in 1956 on treason charges, but was acquitted.
More Info: www.findingdulcinea.com

Kathryn Juin
Hello, Kevin, are you under a rock or what....This man is very special to anyone that loves his freedom. US or otherwise.
How many people do you know who could survive 27 years of utterly unjust incarceration and emerge the leader of the nation? I don't think I know anyone who could do such a thing. Nelson Mandela was truly one of the most outstanding leaders of the twentieth century.

Mandela served 27 years in prison, initially on Robben Island,and later in Pollsmoor Prison and Victor Verster Prison. An international campaign lobbied for his release, which was granted in 1990 amid escalating civil strife. Mandela joined negotiations with Nationalist President F. W. de Klerk to abolish apartheid and establish multiracial elections in 1994,in which he led the ANC to victory and became South Africa's first black president. He published his autobiography in 1995. During his tenure in the Government of National Unity he invited other political parties to join the cabinet, and promulgated a new constitution. He also created the Truth and Reconciliation Commission to investigate past human rights abuses. While continuing the former government's liberal economic policy, his administration also introduced measures to encourage land reform, combat poverty, and expand healthcare services. Internationally, he acted as mediator between Libya and the United Kingdom in the Pan Am Flight 103 bombing trial,and oversaw military intervention in Lesotho. He declined to run for a second term, and was succeeded by his deputy, Thabo Mbeki. Mandela became an elder statesman, focusing on charitable work in combating poverty and HIV/AIDS through the Nelson Mandela Foundation.
Jennifer Olesen-Arbogast
Great song!!!
I only knew the # because it was close to the # that was in the popular song "Free Nelson Mandela".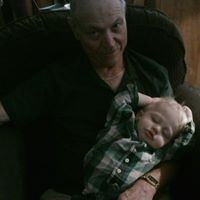 I've read many of the comments before making this one. In the first place, an opinion of NM naturally stems from ones political point of view. It's easy to call someone bucking the status quo a communist terrorist, particularly when that individual is a friend of the status quo. I don't think the British considered our founding fathers to be patriots. The Romans certainly didn't consider Christ to be a Messiah. To the repressed black majority in South Africa, Nelson Mandela was both.
Kirk Yates
Astonishing...27 years in captivity and still had the capacity to forgive his enemies.
Gordon Scott Williams
A great man! Who had heart and wisdom and knowledge and understanding!
Great man. May he rest in perfect peace.
MaryAnn Jensen
He was an extordinary man !!!! He spent 27 years of his life in prison for standing up for his beliefs !!! I'm honored to say that NELSON MANDELA & myself share the same birthday ( July 18th) !!!
He achieved his beliefs also paid for it but was never forgotten for his beliefs...he is what we should strive for....just saying......amen...
We all need to try to follow his peaceful, patient and ever hopeful Example.
Anthony Griffin
I often think how important Nelson Mandela was to the movement in South Africa, like the Reverend Dr. Martin Luther King, Jr., was to the "Civil Rights" movement in the United States.
Rose Watson
Poor Kevin I dont thing u k who NM his.
Dora Ann Callahan
To Kevin You must have been buried underneath a mountain. Anything trivial, I bet he's on point!
Actually, the truth is that NM along with his wife Winnie, was a communist terrorist murderer. The only reason he was released from prison is because eventually by 1995 enough communists had taken control of South Africa. Since his election as president, South Africa went from the safest country on the continent, to becoming the fape and murder capital of the world... Quite a legacy indeed... Now whos been living under a rock Kathryn...
David Lynch
Why are there 4# instead of 3 for a score
<div class="text-center" style="margin: 0 25px 5px"> <img src="https://cdn.quizzclub.com/social/was-it-interesting.png" alt="Was it interesting?"> </div>