In which country is the Door to Hell located?
The "Door to Hell" is a natural gas field in Derweze, Turkmenistan, that collapsed into an underground cavern in 1971, becoming a natural gas crater. Geologists set it on fire to prevent the spread of methane gas, and it has been burning continuously since then. The diameter of the crater is 69 metres (226 ft), and its depth is 30 metres (98 ft).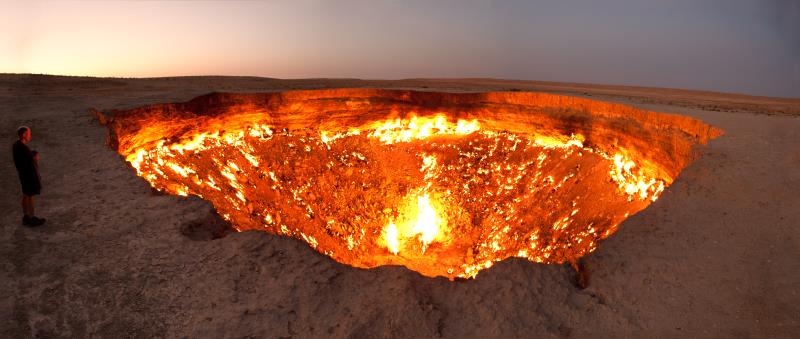 The crater is considered one of the most popular tourist attractions in the country. It is well-known around the world as well, and about 10 thousand people from different parts of the planet come to Turkmenistan every year to see this miraculous phenomenon. The area around the crater is also an attractive place for desert campers.
This place is a paradox. Find out more about the amazing creations of nature here:
More Info: en.m.wikipedia.org