Sleeping on your back can induce weirder, scarier and sexier dreams.
Sleep position—whether you sleep on your back, belly, or side—can affect what you dream about, says study author Calvin Kai-Ching Yu, PhD, an associate professor at Hong Kong Shue Yan University. Dr. Yu tested nearly 700 adults and found that one sleep posture in particular is the key to the weirdest, scariest, and sexiest dreams: Belly-down.
This is just speculation. There is no proof of this, so why is it even here?
Trivia is disintegrating.....
This should not be here please stop 🛑
This should never have passed review.
The question is silly and the answer is space.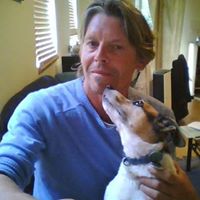 Oh how are these inane and quantifiably wrong questions allowed to slip through to the keeper?.
Read this in some issue of Prevention magazine. Calling BS.
Steve Garton
No this is not accurate. I participated in studies in the 80's that proved sleep position had a distinct affect.
Anthony Griffin
The article is mostly focus on the idea, of one sleeping "belly down" to have a sexual fulfilled dream.
Anthony Griffin
Tracey Bakelar, I believe in that age old adage "different folks, different strokes."
<div class="text-center" style="margin: 0 25px 5px"> <img src="https://cdn.quizzclub.com/social/was-it-interesting.png" alt="Was it interesting?"> </div>