This American state was admitted into the union in 1912
Arizona is the 48th state and last of the contiguous states to be admitted to the Union, achieving statehood on February 14, 1912. It was previously part of the territory of Alta California in New Spain before being passed down to independent Mexico and later ceded to the United States after the Mexican–American War. The southernmost portion of the state was acquired in 1853 through the Gadsden Purchase.
jjohnson, Except that the other state admitted in 1912 was New Mexico. His middle name should have been Taos or Albequerque!
Had a great grandfather named Arizona Utah Fowler, Hwas born in 1912 and was named for the 2 new states that year. A little trivia for Trivia.
With the answers given, made this pretty easy
New Mexico was admitted in January 1912; Arizona in February 1912
djdemarce, Because NM is also a state which entered at the same time?
djdemarce, New Mexico and Arizona together was the Territory of New Mexico. One of the governors in the late 1870s and early 80s was Lew Wallace, Civil War general and author of Ben Hur.
Knew this from high school. I know New Mexico was also admitted in 1912 but it was not one of the 4 choices given.
The seguaro cacti kind of gave it away. Not too many of those in Alaska or Alabama.
Why do these people mention New Mexico. Was New Mexico one of the four choices? Don't make this harder than it is!
Sarguaro cactus in the pic!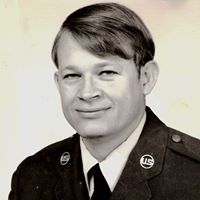 Liked this question, but almost too easy
That is true about New Mexico. Arizona was the 48th state.
<div class="text-center" style="margin: 0 25px 5px"> <img src="https://cdn.quizzclub.com/social/was-it-interesting.png" alt="Was it interesting?"> </div>