This is a self-portrait -- who is the artist?
This self-portrait, oil on canvas, was executed in the latter half of the 18th century.

Joseph Mallord William Turner was an English landscape painter. This Romanticist painter was considered a controversial figure by his contemporaries, but is now recognized as an outstanding artist who managed to elevate landscape painting to an eminence rivalling history painting.
Turner was renowned for his magnificent oil paintings, however he is also one of the greatest masters of watercolour landscape painting.
He is commonly refered to as "the painter of light" and his work is regarded as a Romantic preface to the epoch of Impressionism.
More Info: en.wikipedia.org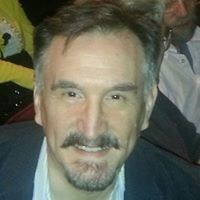 Thomas Kinkade is a hack. His work is tacky, trite, sentimental, and overly commercial and idealistic, suitable at best for story book and fairy tale illustration. He cannot hold a candle to the mastery of Turner, who was known as "the painter of light" in the 1800s, long before Kinkade was even born.. By the way, students of serious art can recognize his style regardless of subject matter. Your carping about "who would REALLY know this?" suggests that you may have answered incorrectly. Just because it is a trivia question doesn't mean it has to be low-brow, simple, and without challenge. Welcome to the world of the arts.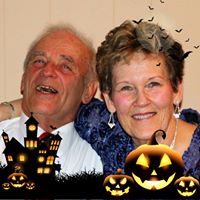 Beverly Travis, Historically? NO. Kimcaide is a newcomer. You need to know Art History over the years to really know who held the title.

Neta Dixon, ...so is Maxfield Parrish in some circles. There are all sorts of artists who have worked with "light," including--but not limited to--Rembrandt, van Eyck, Monet, Vermeer, da Vinci, Bierstadt and more. Many people, now, do not include Robert Kincaid or Bob Ross in the "artist" field, let alone as artists of "light." Is that a correct stand to take? Well, anyplace from 2 minutes to 2,000 years from now, things could change, if they haven't, already...time will tell. But, most importantly, if it has "light" and gives you joy looking at it, it's good enough to be art, in my book. :)

Don't think I'd ever seen this before, nor was I aware that Turner painted any portraits, but I thought the brush strokes in the background reminded me of his landscape background style. I'm definitely not a student of fine art! But just for information, the National Galleries of Scotland in Edinburgh hold a collection of Turner's watercolours, which are displayed only during the month of January each year, to reduce the fading which would be caused by the bright Scottish sunlight! Seriously, they are!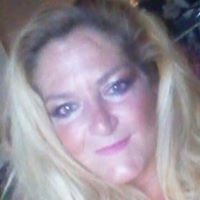 Thank you for the extra pictures!
Neta Dixon
Robert Kincaid is the Painter of Light, you may need to follow up.
William Laughlin uh, he didn't stop his foot and protest, he just said, " who would know this?", which is fair since probably few who are not serious art students would know. I think it about many questions, including this one. Doesn't mean I think it shouldn't be asked.
William Laughlin lighten up! You sound a bit full of yourself. The guy didn't say he liked the Kinkade guy, just associated him with the moniker "painter of light", which is accurate in its own right as the guy actually trademarked the name. Arrogant hostility aimed at those not as knowledgeable as yourself in a topic is not very becoming.
Never seen this one. - First I ruled out Stubbs - not enough legs, and Blake - engraving was his main thing, and it didn't look Constable-ish but it looked Turner like in the brushwork so assumed it was him.
As far as I know Kinkade is the painter of light, I have several of his paintings.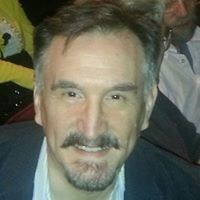 Jake Van Den Hul I read the put down I your original comment, but chose not to go there by addressing it in my response to you. Thanks for you honesty. It takes a big man to admit you were wrong. It's amazing how far civility can take us! Keep playing and learning, my friend!
William Laughlin you sound like a very intelligent man and quite resourceful. My coment was said in jest and as somewhat of a put down but I was wrong. Thanks for taking time to educate me. Perhaps you should indeed run for preident. Put some sanity back at 1600 Pennsylvania Ave.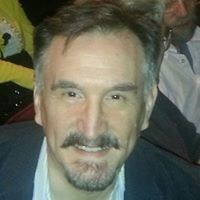 Jake Van Den Hul Actuators are also known as solenoids. Electromechanical solenoids consist of an electromagnetically inductive coil, wound around a movable steel or iron slug termed the armature. The coil is shaped such that the armature can be moved in and out of the center, altering the coil's inductance and thereby becoming an electromagnet. The armature is used to provide a mechanical force to some mechanism, such as controlling a pneumatic valve. Yes, I had to look it up to be precise in my definition, but I had a rudimentary knowledge and added to it in so doing. You actually helped to make my point. That being, we all have gaps in our knowledge, myself included, but so many here tend to stomp their feet and protest because a question was difficult or the answer unbeknownst to them. We can all learn if we are open to the opportunities presented, rather than protest the difficulty of the question or subject matter. How dreary this trivia site would be if all the questions were easy to answer, offering no challenge or opportunity to learn something new. How often have you seen individuals protest an obviously correct answer because they would rather make themselves look foolish and ignorant before researching something to discover the truth? I liked the art question and yours as well. The world is full of wonderful, fascinating, and new things to discover. Keep an open mind, keep playing, and learning. And please, if you have something to say to or about me, the polite thing is to address me directly. I won't bite if you are polite. I welcome an intelligent exchange of ideas, as long as it is kept on an adult and civil level. I only discovered your reference to me while reviewing comments due to someone liking a comment of mine. As to being "president of the world", no thanks. I fear it would be a thankless job. LOL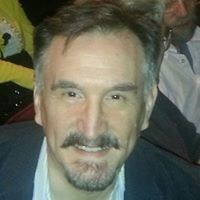 Janet S Hart I cannot stomach his work either. I find it derivative and trite. The word "dreck" comes to mind. Regardless of the difficulty of the subject matter, I thought it refreshing to have a question based in the arts rather than popular culture.
<div class="text-center" style="margin: 0 25px 5px"> <img src="https://cdn.quizzclub.com/social/was-it-interesting.png" alt="Was it interesting?"> </div>