What city is the fourth most populous in the us?
Houston is the fourth most populous city in the nation, it goes after New York, Los Angeles and Chicago. In the southern states and Texas it is the largest one. According to the Census Bureau of the United States, Houston had a population of 2.2 million people in 2014. The history of the city begins in 1836, and the population mark of 2.396 people is dated 1850.
More Info: houstontx.gov

A little tricky with Chicago and Philadelphia on either side, i.e., at rank 3 and rank 5.
James Poli
The answer didn't include the number of debutantes in Houston of which I understand there to be plenty.
This is a trickier question than at first glance. Today city limits and boundaries are almost non existent and we look more at the population of the entire metro area. FYI, If we look at metro areas, Dallas is number 4 (because of Dallas/Fort Worth) and Houston drops to 6th. Neither of them comes close to the size of metro Chicago, which is over 9 million. Yeah I know the question said "4th largest city"; I'm just saying today cities are more often defined by their metro populations. BTW, I got it right! ;-)
Junia Marie Maxine Sonier
I love it and Happy to be here. In Houston born and raised.
Kevin Cochrane
I've been to Houston twice. It was hot and humid and dirty. The people driving acted a bit aggressive and it was overpriced. But there were some good restaraubts and like all city's the more money you have to spend the better the expirience. One plus it's not too far from the gulf but when I went in the water small globs of crude oil stuck to my legs.!!!
Terence Tomes
I agree, there is no excuse for bad grammar.
Gus Smith
Charles White Not if they keep shooting each other in Chicago
Davies Kayode Balogun
The diversity makes it awesome
Soon to be the 3rd largest. Chicago, goes to 4th.
Larry Sherman
I'm interest in that the "population mark" in 1850 was "2.396". Appears 2 adults lived there with the woman being roughly 3 months pregnant.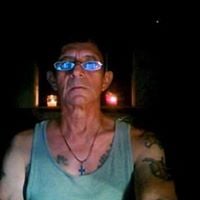 My son lives in Austin. He's in the brewery business.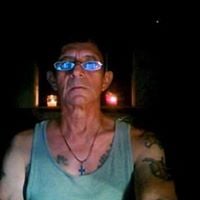 Got it. Houston's about 45 minutes away from here. I like visiting but I would not want to live there.
Got it right, I live in Dallas and I've been to Houston a couple of times, I'm glad I live in Dallas !
I live in Houston and other than the humidity it is a great city
<div class="text-center" style="margin: 0 25px 5px"> <img src="https://cdn.quizzclub.com/social/was-it-interesting.png" alt="Was it interesting?"> </div>